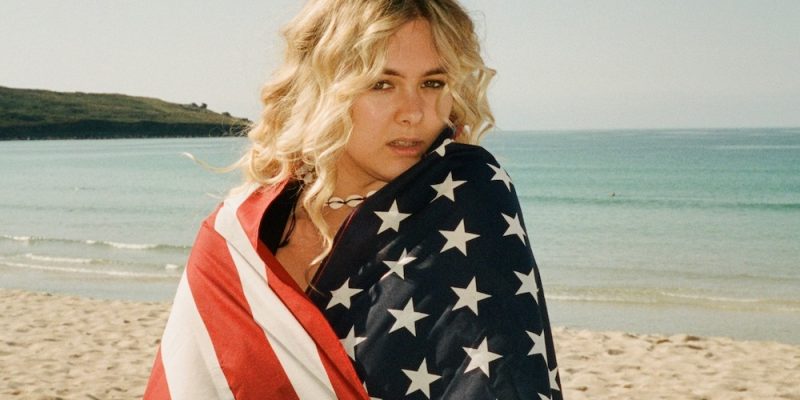 Watch the video for Bailey Tomkinson's 'Astronaut'
Cornwall's, no – the UK's, answer to Taylor Swift, the brilliant Bailey Tomkinson has released the official video for her track 'Astronaut' that debuted at the end of last year.
Offering a melancholic feel whilst embellishing the guitar-led backdrop with poetic lyricism, the track sees Bailey delve into the tumultuous waters of unrequited love.
Cementing herself as a key rising songwriter, Bailey Tomkinson's knack for stringing together the most beautiful lyrics sees her evoking such strong imagery. Layering her intricate, warm vocals with sepia-tinted instrumentation, the cosy production swoops with rising sounds to create something very special. Lightly inspired by the Netflix show 'YOU', the track has a soft, lulling effect – a world apart from the show's protagonist. 
"Astronaut is a song about unrequited love, always lurking on the outside but never having the courage to do anything about it," says Bailey. "In a weird way the character Joe from the Netflix show "YOU" was a bit of a catalyst for the song, especially the line 'I'm an astronaut floating in your space'. Close enough to touch, but will remain watching and never doing anything with that feeling. I think we've all liked someone before and never done anything about it, I was hoping to capture that feeling in this song."
Follow Bailey over on Instagram, Facebook, TikTok and YouTube.