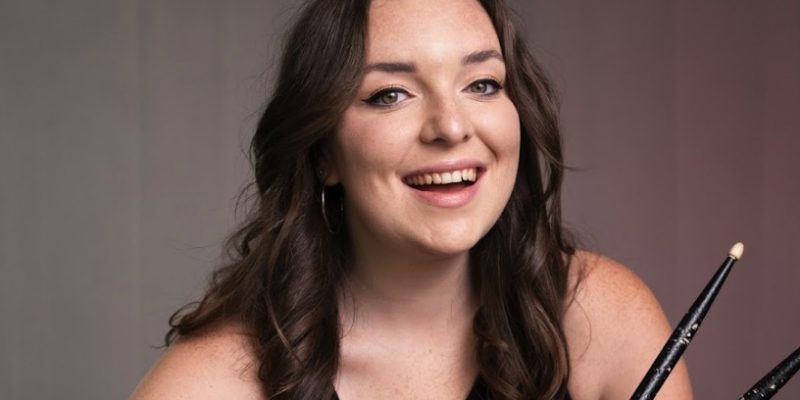 Caitlin Lavagna returns with new single, 'We Lost Track', out in June
Be sure you add 22nd June to your diary so that you don't lose track of Caitlin Lavagna's new single – 'We Lost Track'. It's Caitlin's first ballad and she's rightly proud of what she's put together.
Talking about the single, Caitlin says "I wanted the song to represent losing something "perfect". It's a reflective song about how I gave too much of myself to someone, not realising I was worth more than how I was treated. It's about friendship, love and pain. I hope people connect to the song whilst enjoying its subtle but rhythmic shifts and euphoric string arrangements."
'We Lost Track' follows last year's brilliant 'Night Bus' and continues to demonstrate that Caitlin has a huge musical future ahead of her.
Born in the Rhondda with strong Gibraltarian roots, Caitlin Lavagna has developed a huge passion for singing and rhythm.. With a strong, rich vocal and a knack for instant pop hooks, Caitlin blends honest songwriting with an exciting rhythmic core. Whether it's sharing the bill with other up and coming artists, jumping into character and costume and taking to the stage to act, sing and dance or headlining her own show, Caitlin will always bring the fiesta so people can let loose and shake their frames!
Caitlin cites her influences from a wide range of Indie rock/pop and reggae artists. She is massively influenced by bands like Sting, Fleetwood Mac and Biffy Clyro as well as solo artists like Florence, Pink and Adele. Santana, Haim and Lady Gaga remain constant sources of inspiration as well as listening to Musical Theatre and Classical Music.
You can pre-save 'We Lost Track' here and you can follow Caitlin over on Instagram and Twitter.