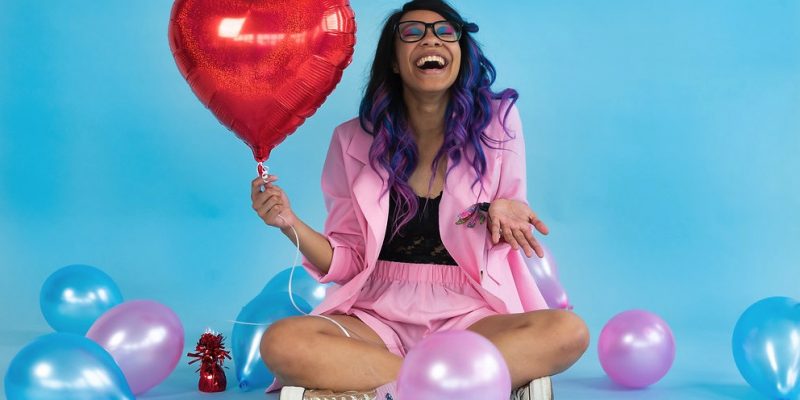 Eliza May is set to release new EP, Candy Heart, in February
If 2022 was a fantastic year for Eliza May, 2023 is going to be even better. Having spent last year on stages that include the Y Not? Festival, she's now kicking off this year with a brand new EP, Candy Heart – and it's setting the tone for what could be an amazing 12 months for the independent artist.
Candy Heart tells the story of a classic relationship cycle; starting off full of romance, originally tasting sugar sweet but over time, things turn sour as the relationship ends. Based on true stories from her own life, expect layers of gorgeous harmonies, sassy but classy lyrics and playful instrumentation that will have you singing and dancing all the way through. Taking inspiration from a wide range of artists including Paramore, Olivia Dean, Fickle Friends and The Wombats, this EP is full of catchy indie pop bops that perfectly encompass all the highs and lows you feel when truly falling in and out of love.
The five track release is a confident collection of tracks that offer a true insight into an exciting and vibrant musician and by all rights should set her off for a cracking year of success. You can check out the video for the title track here…
Talking about the Candy Heart, Eliza May says "Candy Heart is a soundtrack for the hopeless romantics, the people who are in love with love. I wrote these songs over the course of six years about the different relationships and emotions I felt during the rollercoaster process that is dating. From heartbreak to true love, I've felt it all and Candy Heart is like a series of entries from my personal diary."
The Candy Heart EP can be pre-saved here. You can follow Eliza May over on Instagram, Facebook and Twitter, she also has a Bandcamp storefront here and you can listen to her music released so far over on Spotify. She also has her own website here.