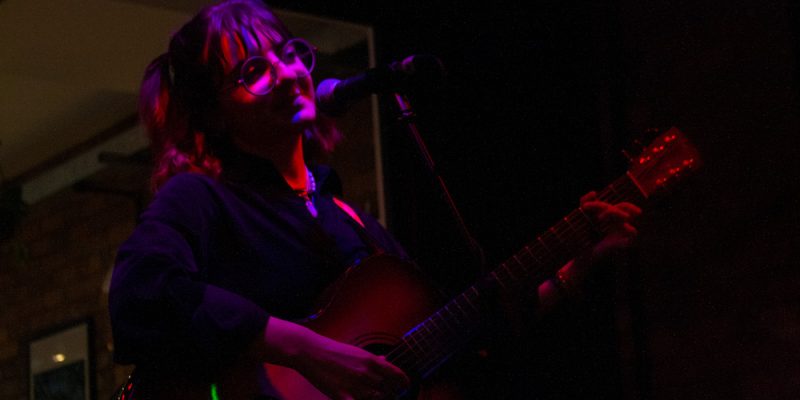 Last month non-binary musician Zara Smile released their EP Happy and it was instantly one of our favourite releases of the year so far. Unfortunately we've been pretty useless and this interview was conducted prior to that release so we're sad to be bring it you a little late but please do pop on over to your favourite streaming service and check out their music – we can guarantee you won't be disappointed!
And, without further ado, here is our chat with them…
Hi Zara, how are you today?
Hi Colin! I'm doing great today thank you! Very excited about the gigs I've got coming up and just getting ready for all of those!

Would you like to introduce yourself to the TuneFountain readers?
Yes! Hi, my name is Zara Smile, I am a 20 year old folk pop artist currently in Liverpool. I am originally from London, and I write songs about my identity as a queer mixed race person, and my views on society and the world! Basically anything I find interesting or get inspired by! I have always written music, from when I was like 6 years old, and music has always been a massive part of my life! I have an EP coming out on the 12th May, which is super super exciting! I also produce all of my own music, which is the best feeling ever, as I have complete control over how my music sounds and I just feel like it makes everything even more authentic.

We really enjoyed your recent single, 'Misplaced' – what was the inspiration behind it?
Thank you! Misplaced is about my experiences of being non-binary, and accepting and loving your gender no matter what you identify as! It is an anthem about loving yourself despite gender dysphoria. I wrote it at a time when I was really questioning my identity, and it really helped me to accept who I was completely, and remember to have fun with expression and identity!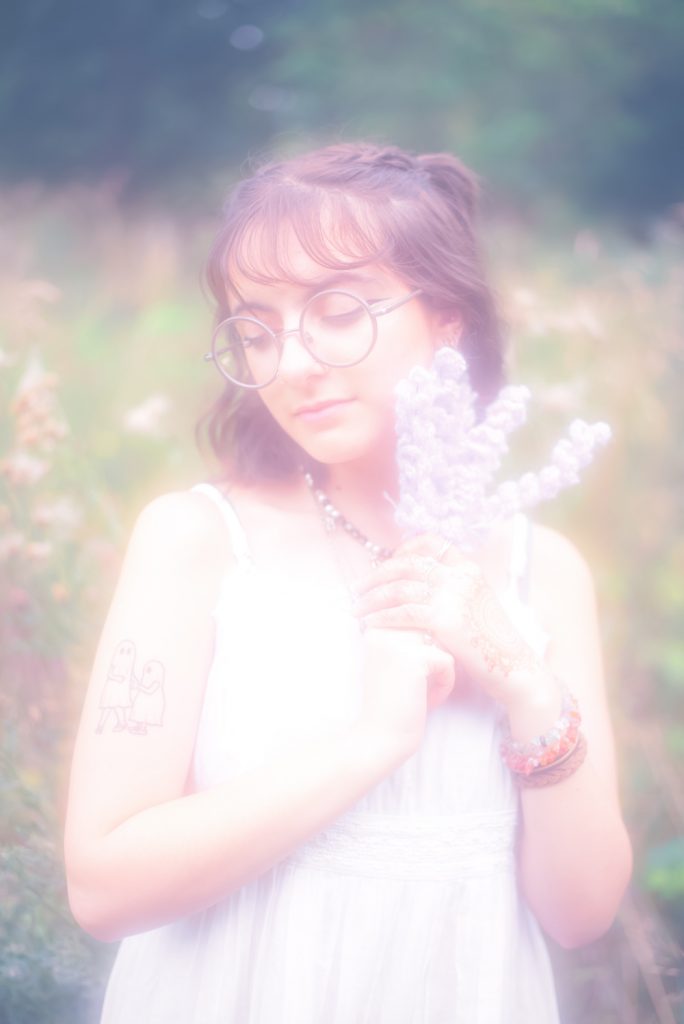 Can you tell us a little about your upcoming EP?
The Smile EP is a collection of songs I have written from like 2020 to very recently! From Happy, my first single, which I wrote in 2020 in the midst of lockdown (when everything was completely locked down and bad haha) to Misplaced, which was written last summer, it is almost just all of my thoughts from the last couple years, and it covers topics like social media, the government in the UK, my mental health and heartbreak – all the fun stuff haha!

Do you have an earliest musical memory? Was there a record or act that made you think 'I want to do this!'
I very distinctly remember writing my first song at 6 years old, after begging my parents for piano lessons to be able to play 'Someone Like You' by Adele, there is a video of me running into my living room at home and exclaiming 'I wrote a song!!!" and then singing a very One-Direction-inspired 'Woah woah woah yeah yeah yeah' hahah! From there I have been writing ever since, its almost like I've had a soundtrack to my life so far, and I love it more than anything!
Occasionally I'll be walking somewhere, or even in a lecture at uni, and I'll be hit with inspiration and a song will just come out of me, and it is just the best feeling ever! I am so creative at heart, and it is such a good way of expression, I do just love it more than anything!

How would you describe your music to newcomers?
My music is a blend of Beabadoobee's sound, and a little bit of Riot Grrrl influences with dodie and Leith Ross' vibe! If you like music which is super personal and very relatable, you will love mine! I have quite a chilled vibe I think, with some heavier songs, like Misplaced, but mostly chill vibes with me pouring my little heart out to whoever will listen!

Collaborations seem to be a huge thing right now, who would you most like to work with?
I would KILL to work with Leith Ross or Adrienne Lenker, I look up to both of them so so much as musicians, both their lyricisms are beautiful! Also Pet Snake and Sara Wolff (who are a bit closer to home!) are both so so cool and some of my favourite artists at the moment!

When was the last time you were starstruck?
The last time I was properly starstruck was seeing Leith Ross live in Manchester. Every song they played was so incredibly beautiful, with the proper pure folk vibes. The support, Phillip J Brooks was BEAUTIFUL too!! The whole event was so so wholesome and the crowd were so incredibly lovely, I was just starstruck by the whole thing! I left with the best feeling, my heart was so full 🙂

Is there any style of music you just don't get?
Honestly, no! I will give anything a try and I literally cannot think of anything I have just not liked. I listen to a bit of everything, from Musical Theatre to Hyperpop! I love how different genres of music are soo so different and how everyone has a different genre to express themselves properly. I dont think I could 'hate' a genre of music, as they are all so interesting and have their own qualities in their own ways!

What's the question we should have asked you today but haven't?
If you guys want to hear/see more, all of my socials are @zarasm1le (because zarasmile was taken lmao)! I post mainly to Instagram and TikTok! And all my upcoming gigs / releases will be posted on there!