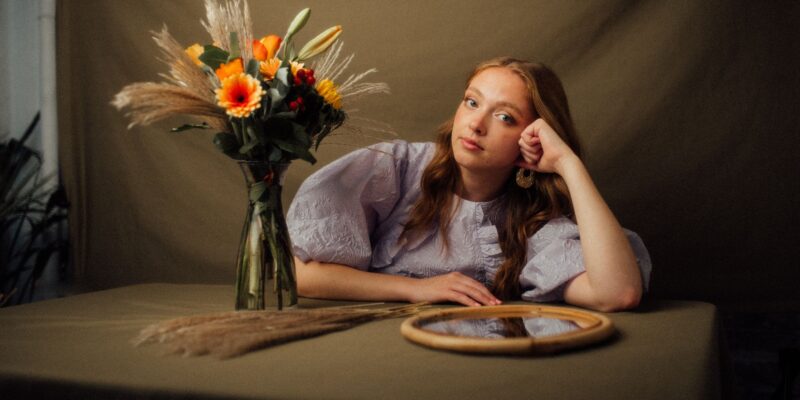 Alice Auer releases her debut EP, Daydreaming
We've been watching Alice Auer for some time so we're excited to be able to share that her debut EP is released today. Featuring collaborations with Conor Albert and The Naked Eye – the Daydreaming EP sees Alice Auer establish herself as one of the most exciting new voices on the UK contemporary R&B and soul scene.
Opening track 'Turn Back Time' finds Alice reminiscing about her childhood in the aftermath of a life-threatening car crash. Commenting on the track, Alice said "Turn Back Time was written in the Summer of 2021, shortly after I was in a car accident. I was lucky enough to spend my time recovering with my family at their home. Spending this time with my parents, reminiscing about my childhood and when they were my age made me dream up these lyrics about meeting them before I was born and wondering what they'd think of me and the woman I am today. It's quite an emotional song for me, and I hope the message of my lyrics speaks through. I was lucky enough to work with Conor Albert again for this track, he always does an incredible job of bringing my songs to life!"
The EP's title track was co-written with Francesca Hole (aka The Naked Eye) in 2021. "I wrote Daydreaming during lockdown in the UK," she explains… "where I spent a lot of time daydreaming about all the things we couldn't do during the lockdown and I thought it made for some really beautiful lyrics for this song. The chorus lyrics are based on daydreaming about someone you love, and the sensation of falling in love. In this tune, I especially enjoy the relaxed and dream-like nature of this song paired with some visually descriptive lyrics. I feel it fits the name well"
You can keep up with all of Alice Auer's musical developments on Instagram, Facebook and Twitter. You can also pick up the EP on Bandcamp.