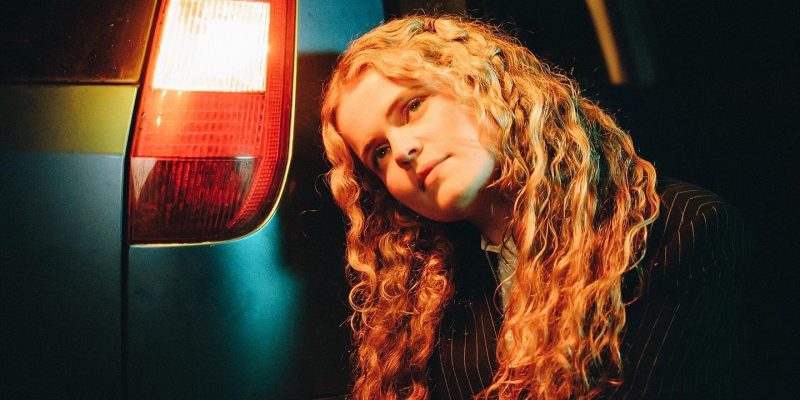 Daisy Clark's new EP, 'In The Midst Of My Madness' is one of the most beautiful, yet heartbreaking, collections we've ever heard
Daisy Clark - In The Midst Of My Madness EP
Devastatingly beautiful - two words that drive home exactly how powerful a release Daisy Clark's new EP is. In The Midst Of My Madness is a collection of five of the most stunningly realised, emotionally charged, tracks we've had the pleasure to enjoy. We knew this would be special when 'The World Is Against Me' was released last year but it seems that Daisy has managed to not only hold back two tracks that are as good as anything we've ever heard. While each track is a beautiful standalone piece, as a whole the EP somehow manages to be even more special.

I can count the number of times music has brought me close to tears on less than one hand and Daisy has managed that feat THREE times on this EP! She has long been one of our favourite musicians and the fact that she hasn't consistently been charting alongside the likes of Adele for years is something we'll never understand - her performances both recorded and live have been widely acclaimed and she deserves to be one of the UK's biggest artists.

In The Midst Of My Madness should, by any rights, be one of the year's biggest selling EPs.
Daisy Clark recently moved from Cornwall to London to dedicate herself to her musical career and since then we've seen her release tracks that would be the jewels in the back catalogues of any artist, past or present. And now, she's releasing her three most recent singles alongside two more brand new tracks on her new In The Midst Of My Madness EP which is set for release on 17th February.
She most recently released track 'Car Sick', that followed the unbelievably heartbreaking 'Voicenote' and equally devastating 'The World is Against Me'. Two further track grace the EP that are equal to all of those making this a collection that deserves to see Daisy finding a huge audience. Her music speaks to the souls of so many on a level that no other artist seems to be able to and that alone sets her apart from most artists working today.
You can pre-save In The Midst of My Madness here. Go follow Daisy Clark over on Instagram and TikTok and check out Daisy's other music here and if you're not a fan already we guarantee you will be. She's the real deal.