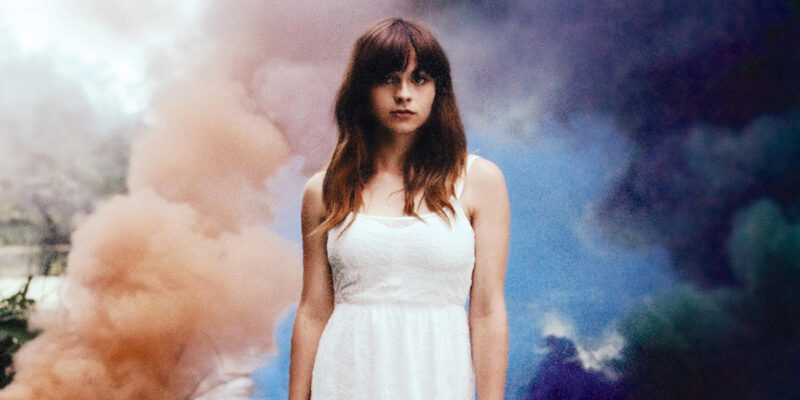 Introducing… Gabrielle Aplin
She might be unsigned, but Gabrielle Aplin already has a following that many signed bands would kill for. She's just about to turn 18, but she's already self-released her own EP and has toured all over the country….
What's your earliest musical memory?
My earliest musical memory was my aunt giving me her old keyboard and me being almost frustrated with not knowing how to play it, and that's what made me want to learn.
If you could hold a recording session with any five artists, who would you choose?
Too much choice! Ahhh. I'd probably choose Joni Mitchell, Nick Drake and Bon Iver purely because they are three of my favourite artists and are influential to me. I also love The Script and The Fray so I think them too? I don't know, there's too many great artists to choose from!
You want to describe your music to a stranger on the street, who do you compare yourself to?
Hoping they would have heard of the references I'm about to mention, [ laughs ] I'd probably say Joni Mitchell's earlier work; about 30 years later, but structured the same way as a pop song … with real instruments!
You are going to live on a desert island for a year, which three albums do you take with you?
Tinashe – Saved, I've only recently heard this and I think there's every kind of song on there! Bon Iver – For Emma Forever Ago and The Script's new album…
If we were to look at your MP3 player, what is the most embarrassing track or album that we'd find?
Probably the fact I have my own songs on there [ laughs] If I had something on my iPod I must like it for it to be there, so I won't be ashamed to admit that I like it!
What sets you apart from the rest?
Obviously it's been done before, but at the moment, I love the idea of real percussion and real instruments as opposed to programming everything you to do to get a cool sound. I prefer to use a real piano, and then put effects on it to make it sound quirky as opposed to just using a synth.
What is next for Gabrielle Aplin?
I'm doing a second UK tour in November/December, and the tour dates are on my website! After that, it's more writing and recording and developing my sound to the point of me wanting to share it further with more people.