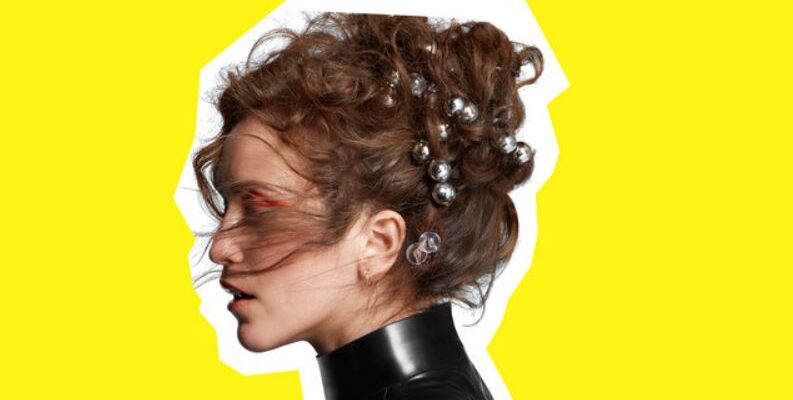 Rae Morris – Someone Out There
Rae Morris has been on our radar for some time; her early alt-folk EPs that marked the start of her career were entertaining but failed to set the world alight despite her providing support for the likes of Bombay Bicycle Club and Lianne La Havas. Her debut, Unguarded, followed much in the same footsteps with little to hint at a breakthrough.
Step forward to the release of Someone Out There, and you'd be forgiven for thinking this was an entirely different artist; Morris has undergone something of a revolution in her sound. Swapping her folk for much more modern electropop she has found something that not only complements her stunning voice but also is likely to provide the clout to see her breakthrough into the mainstream. She deserves a huge hit with this release.
Opening relatively sedately with 'Push Me To The Limit' a track that had raises concerns that this might be an album of good intentions but which fails to go anywhere. Any doubts are quickly dropped with 'Reborn' though, which is very much a signal that this time around we can expect something new and different;  it also adds context that elevates the opener on subsequent listens. 'Atletico (The Only One)' continues our journey with a track that both offers huge amounts of buzz while pushes Morris to stretch her vocal range impressively.
There are moments of pure joy dotted throughout and it's impossible not to fall for the hooks. Vocally, the Blackpool born singer has hints of Björk, but Someone Out There is far more accessible than anything the Icelander has released; it offers plenty of experimentation in melody and structure but without the expense of alienating the mainstream.
'Rose Garden', the album's penultimate track is possibly Morris' most adventurous both in terms of the pure audio experience and in how the singer manipulates her voice to hit highs and lows, sometimes just seconds apart. It's a stunning display of vocal brilliance and dexterity. Then 'Dancing With Character' acts as something of a cliffhanger with hints of trance suggesting another sharp twist is yet to come.
With Someone Out There, Rae Morris not only has her cake, she also shares every single delicious morsel with us and then eats it herself – it offers a glimpse at an artist near the top of her game, but tantalisingly that the best is yet to come.