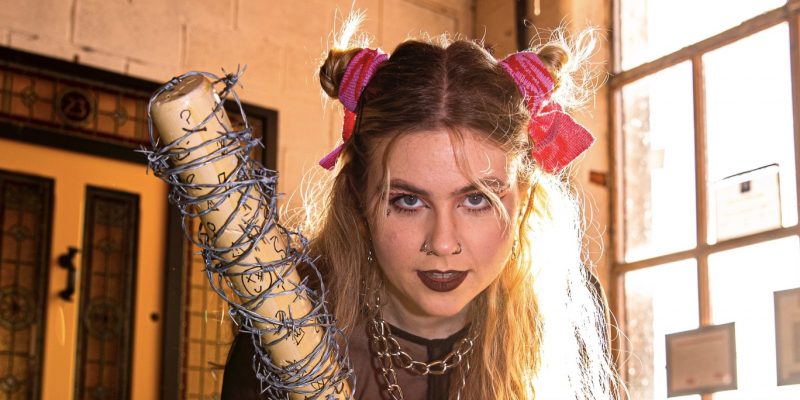 Watch the video for Tay Temple's awesome 'Still Here' – out today!
Tay Temple's new single 'Still Here' is out today and it's THE ultimate rock-out that tackles sexuality head-on. Even better there's also an amazing video to accompany the release.
Talking about the track Tay Temple says "As little girls we were fed fairytales of a prince charming coming to save us,  which just isn't true. Being a queer woman, this confused my attraction to  girls for years. Ultimately, society glorifies what we should be looking for, this  has damaged my perceptions of love and self-worth. Still Here is giving a big  middle finger to those stereotypes and a promise to continue to fight against  outdated oppressive narratives fed to us"
If the middle finger means a brilliant rock song whilst dismantling people's ideas of sexual norms we're totally here for it.
Tay Temple is a Manchester based forward-thinking, unfiltered alternative rock artist. Tay's lyrics are fuelled by her personal struggles, experiences and societal issues including her journey as a queer women. She strives to rewrite the narrative of what is deemed 'the norm' in the broken system we live in.
Tay previously released the fantastic 'Worlds Strongest Drug (Bad Texter)' and she's clearly on an amazing creative run of new music. You can listen to her full back catalogue over on Spotify. Follow her on Instagram and most importantly of all, go pre-save 'Still Here' now.