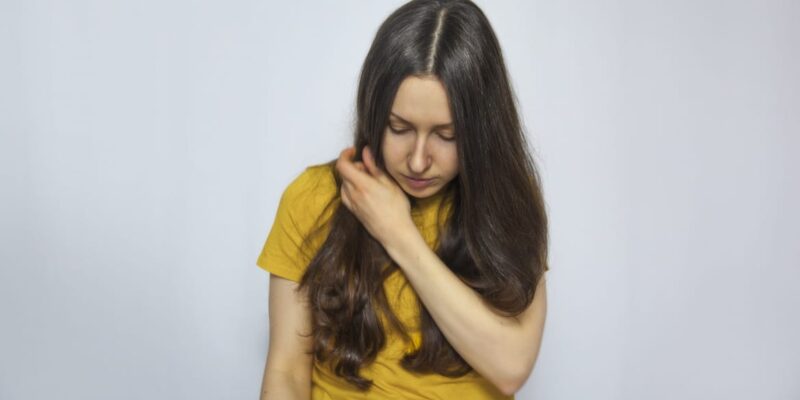 A quick catch up with Natalie Holmes
Natalie Holmes is fast making a name for herself in the South West. The Bristol musician has been gigging for a number of years and has just released her new single – the fantastic 'Hideout'.
Despite the burning sunshine, she's managed to find enough shade to be able to answer a few of our questions…
Hi Natalie, how are you today?
Hello! I'm OK thank you, the near 30-degree heat in Bristol at the moment is getting a bit much but I'm sat in a dark corner of a coffee shop with a good friend while we both fit the freelancer laptop cliché!
Would you like to introduce yourself to the TDF readers?
My name is Natalie Holmes, I'm a musician, songwriter, vocalist, massive foodie and avid kitchen dancer.
Have you always wanted to be a musician?
I have no memory of not wanting to be! I once had a backup plan of being a graphic designer, but I ended up doing that anyway alongside this so it's a win-win! I didn't grow up with a particularly musical family but I was put in piano lessons from a very young age, and spent a lot of time in choirs. It was always embedded in me.
How would you describe your music?
Constantly changing. As a 'singer/songwriter' I feel at an advantage to not be lumped into a descriptive genre. The bones of a song are what come so naturally to me, and it's amazing how many different directions you can go with them! Up to now I've always said something along the lines of 'mellow pop' when asked, but 'Hideout' feels bigger than that. A friend said he thought it was 'progressive pop' haha. I guess the thing I'm really passionate about is trying to write very raw lyrics while at the same time framing them with pretty and interesting melodies. In a nerdy way I want to use my musical education!
Your new single, 'Hideout', is awesome. What is the story behind that song?
Thank you! The song was such a journey, I think I went through quite an array of emotions throughout the course of writing it. I'd been in a relationship that had ended once but we found ourselves back together. The second time was like a new wave of sureness, happiness; relief at knowing it was alright again. 'Hideout' was about that intense realisation that something is OK when you were so frightened it wasn't. A feeling of being able to let go of everything you don't really need because you aren't trying to fill imaginary holes anymore. Life has taken its course and all that matters is the wonder of that moment.
Collaborations seem to be a huge thing right now, who would you most like to work with?
I have a huge guilty pleasure of wanting to work with The Chainsmokers & Clean Bandit. Their songs are SO feel good, and they work with so many female vocalists. I always find myself making up my own tunes over their stuff haha.
Speaking, relatively, as someone early in their career, do you feel the #MeToo and #TimesUp movements are having a positive effect on the music industry?
Of course. I've been lucky enough to have never experienced anything in relation to these personally (or maybe I just haven't noticed/recalled as it can feel like the norm!), but from what I've read, and even heard from friends in the industry, it's an extremely necessary thing to be getting into the public eye.
What plans do you have following the release of 'Hideout'?
At this stage, I'm just working hard to get the song heard and hoping it pays off! My producer Matt Cotterill & I are both super proud of how it ended up and I just want it to fly out into the world. I feel like 'Hideout' is the song, I love it to pieces, but also I always think that at the time of releasing something as the track is so special to me in that moment. There is a live piano session on YouTube now with my guitarist Jack, and we are in the finishing stages of booking a tour in October (by which time there may also be another single!).
When was the last time you were starstruck?
I've never been the fan girl type, so I'm not sure! I can tell you who I WOULD get totally starstruck over, and that would be Bon Iver & Sara Bareilles. They both cut deep into my emotions in completely different ways and that is what makes me love and admire an artist. If they can make me cry and send tingles down my spine, we're good.
What is the most played tune in your library at the moment?
I just got told about a website called Obscurify which tells you what your most played artists are on Spotify, and my top is Laura Mvula – WHAT a woman! Laura was the start of a new wave of musical inspiration I was having when I wrote 'Hideout', and actually influenced it quite directly, so that's very fitting.
What's the question we should have asked you today but haven't?
What's my favourite food(s). I could write an essay. You got off lightly!
To find out more about Natalie head over to her website, follow her on Twitter, or like her on Facebook.