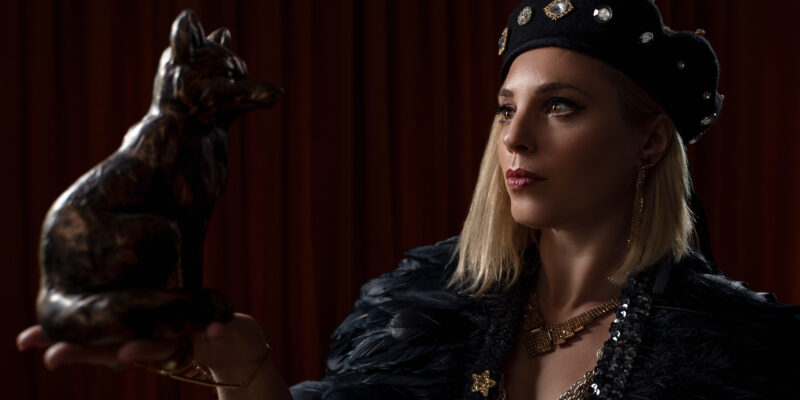 Catching up with Malka ahead of the release of her new single – 'Not Alone'
Tamara Schlesinger has had a varied career – from being an accomplished gymnast to featuring on the soundtrack to Scream 4 she has released music under her own name, headed up the brilliant indie band 6 Day Riot and more recently moved into experimental pop as Malka. Not only that, she set up Hen Hoose and brought together a brilliant array of Scottish musicians to form an all woman/non-binary collective that went on to release one of the best albums of 2021.
She's now back with a brand new single so we took the opportunity to have a little bit of a catchup.
Hi Tamara – it's great to catch up after what has been a challenging year. How are you?
Hi Colin! I'm ok thanks, I am up and down with my health at the moment, but I am having a good patch and the sun has just come out too!
Last year you spearheaded Hen Hoose – we LOVED Equaliser – what gave you the idea to form the collective?
Thank you! I am so proud of that record. Hen Hoose started as a response to gender disparity in the music industry. I got so tired of shouting about gender inequality into the void on social media that I decided to try and actively do something about it. I knew that so many of us were not able to tour at the start of the pandemic and I saw this as an opportunity to create a support network of women, to collaborate and expand our skills while also showing the outside world how talented everyone was. So Hen Hoose was born.
Despite so many voices and styles the album feels really cohesive, was that the plan?
No, not originally. The plan was to work across multiple genres to briefs, but because so many writers and producers worked on multiple tracks it all began to feel and sound very cohesive. We had listening parties on zoom during lockdown and it soon became evident that there was a real 'sound' to the record. It was also mixed by one person (Susan Bear) so it had some additional cohesion there.
Will we be seeing more of the collective in the future?
Yes! Well, there are some plans afoot but I can't say much more than that at the moment. But, you will definitely be hearing more from us in the coming months.
2022 sees you returning to your alter-ego, Malka, with three albums already released and a new single, what's next?
That's a very good question, I have about 4/5 songs which I am working on at the moment, they are all a little different from my previous work. I am not sure if they will come out as an EP, more singles or if I will end up with a new album. I feel like I am on a journey to discover a new sound perhaps.. so I am playing around to see where it takes me. But in the meantime I will release singles that I am proud of and see where it goes.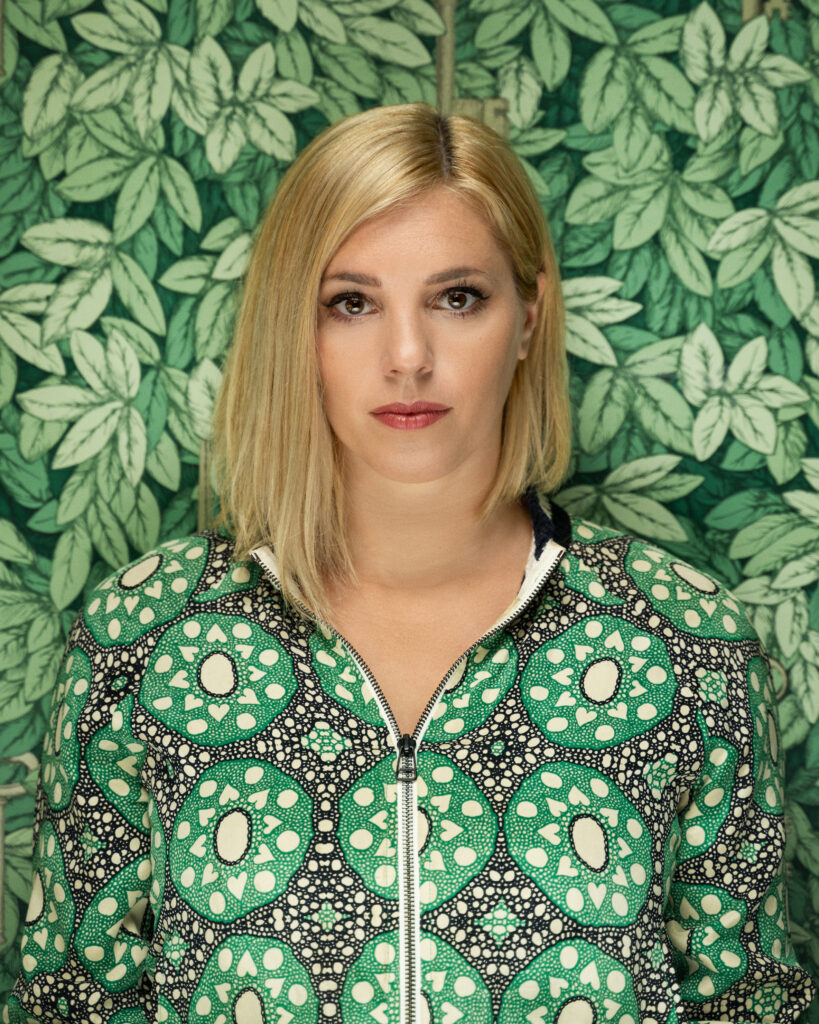 Touring has been difficult during the pandemic, have you missed going on the road and performing?
Yes, I really have. I was lucky to play a few dates in November supporting Jane Weaver on tour. But unfortunately with my long covid, I am unable to commit to big tours at the moment, I have some dates here and there coming up (and some festivals) but not as much as I would have done previously, which is a shame as I love playing live.
If you were to highlight three of your songs as the perfect introduction to Makla, what would they be?
Oh that's a toughie.. maybe, Breakout, Wrap It Up and Moving Together. All annoyingly catchy and full of percussion, just how I like it.
I remember you talking about a potential 6 Day Riot reunion – is that still something that might happen?
We had numerous phone calls together, we were looking at venues, working out rehearsals and then, boom, pandemic. We had intended to celebrate the 10th Anniversary of 'On This Island' which was our final album, released in 2010, but that maybe feels a bit weird now.. So I am really not sure. But perhaps there will be one last hurrah, who knows.
And, finally, who would play Tamara Schlesinger in the movie adaption of your life?
Oh wow, I have never been asked this. And how do you even pick? Is it just someone that you wish you could be, or that you think has something similar to you in their manner?? I think I will go for Audrey Tautou, granted she is French and looks nothing like me. But I think she is amazing, I was a little too obsessed with Amelie when it first came out and I kind of wanted to be her, plus I think she would do a great job of highlighting all my oddities..
Malka's new single – 'Not Alone' – is out today. You can pick up all of her music on Bandcamp alongside the brilliant Hen Hoose debut album, Equaliser. You can also follow her on Instagram, Twitter and Facebook
Image Credits: Curse These Eyes