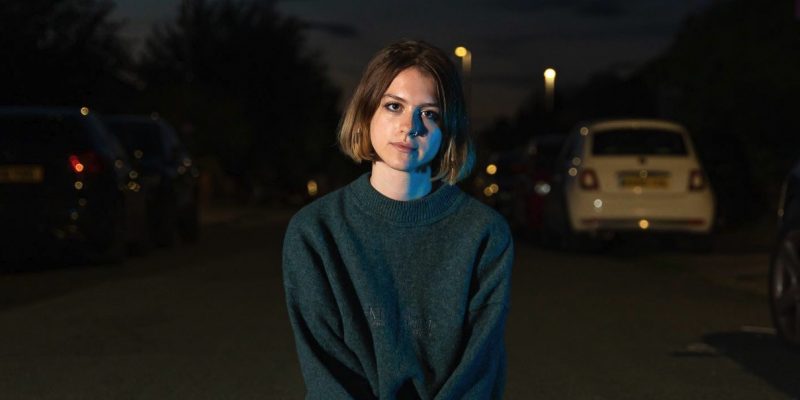 Chloe Slater to release debut single, 'Sinking Feeling', in September
South coast-based Chloe Slater is set to release her debut single, 'Sinking Feeling', on 29th September.
Sonically, the track takes influence from The Japanese House and Lorde, beginning with just a vocal and arpeggiator, before bursting into sections of electronic drum beats, driving basslines and guitars. Lyrically, the song has elements of doubt and insecurity, however the tone of the song bursts with hope and momentary joy: that euphoric feeling of being young, finding your people, and having your whole life ahead of you.
Talking about the track Chloe says "Sinking Feeling encompasses everything that I felt and realised about life after moving away to a big city, making friends, falling in and out of love, and struggling with my mental health."
Born on the South Coast of England, Chloe Slater balances a line of influence between Brit Indie Rock and modern Anti-Pop music, to create a refreshing blend of Alternative Pop Music. After moving to Manchester aged just 18, she found her voice in the city's effervescent open mic scene, grateful for a newfound audience to share a large back catalogue of unheard demos with. In 2022, Chloe began working with producer Shute (Sophia Veraz, Siobhan Winifred, Josie Oliver). Over the past year they have worked together to create a unique and exciting sound world to propel her onto the music scene.
At 20 years of age, Chloe Slater's music can best be described as a series of time capsules: songs with lyrics that take you from being sixteen and desperate to move away from home, to grappling with adult life in your early twenties. This, paired with her passion for euphoric and cinematic instrumentation allows a truly submersible listening experience, akin to watching your favourite coming of age film for the first time.
You can follow Chloe over on Instagram. You can also pre-save 'Sinking Feeling' here.