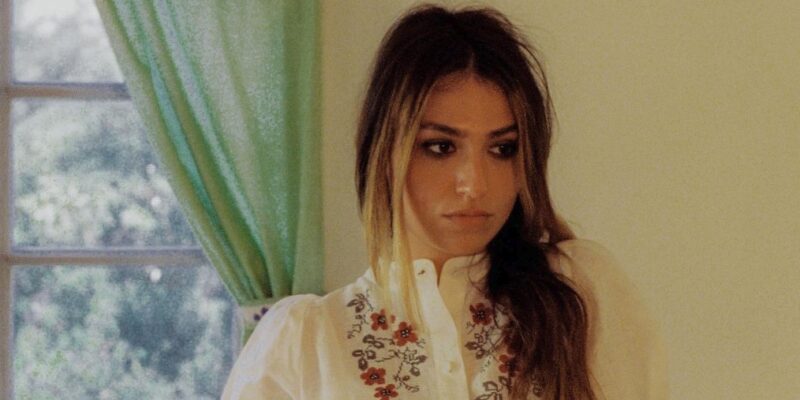 "Looking back I wasn't entirely sure what I was getting myself into" – we catch up with Gabriella Cilmi
Gabriella Cilmi recently released her brilliant comeback EP, The Water – a country infused collection of tracks that really stand out thanks to the perfect combination of catchy tunes and powerful vocals. We've had a chance to chat to her about her career so far and find out more about the thoughts and feelings that went into her newest release…
Hi Gabriella! It's been over a decade since you released Lessons to Be Learned. How do you feel the music industry has changed in that time?
I can't believe it was over 10 years ago… The way we consume music has completely changed. When I started out 'illegal downloading' was THE 'hot topic' and labels were freaking out about it. Now most people stream their music for free or pay a small monthly fee. I can't bring myself to part with my CD collection yet but I've started buying vinyl which, to be honest, sounds a million times better. I'm not sure anyone could have predicted the rise in vinyl sales 10 years ago!
I also see a lot more female producers, writers, sound engineers and women in executive roles which I think has been the greatest, most positive change.
Your second album, Ten, felt far more experimental and eclectic than your debut and again felt very different to your current work. What are your thoughts on that album looking back now?
To be honest "Ten' was a really tricky period in my life. I had just turned 18 and unfortunately I was no exception to the timeless 'Girl comes of age, make her an all singing, all dancing, sexy robot' narrative that the music industry so often re-writes. Although, I do really think there are some great tunes on that record. I looked to the collaboration between Giorgio Moroder and Donna summer for inspiration for 'Love me Cos You Want To' which was my favourite from 'Ten' but the image of the ' strong independent, sexy, woman' I was being encouraged to portray couldn't have been further from how I felt at the time.
Image credit: Jess Brohier
Your return as a solo artist with The Water was long awaited. What have you been up to while you were away?
After I released "The Sting", which was my first independent record, I took some time to figure out what I wanted to do next. I started a band at one point, drank a lot of coffee, read a lot, watched '10 things I Hate About You' a lot, until I discovered Americana and started listening to 'Gram Parsons' and 'The Band'…that seemed to put me on a path. I collaborated with my brother and we wrote most of the EP stripped back on acoustic guitar, focusing on writing a song in its purest form.
The Water and the rest of the tracks on the new EP have a strong country vibe that suits your voice perfectly. Was the change in sound a conscious decision?
I'm not sure really…maybe it all began unconsciously. My favourite song of all time would have to be Janis Joplin's version of "Me and Bobby McGee". I sing it before most shows and performances to warm up, I feel like it's my lucky charm. It was originally written by Kris Kristofferson, one of the greatest country songwriters of all time. That song in particular really helped inspire the direction of the EP.
You were still a teenager when Lessons to Be Learned was released. That must've been a big thing for someone that age to have had to handle?
It was a pretty crazy time, I think the first moment that really hit home was performing on 'Later with Jools Holland'. I couldn't believe it, I had always watched my favourite artists perform on that show and to be there on set was completely surreal, I was SO nervous! For me, performing was the fun part but I didn't really realise I had to do promo and all the other things that came with it. Looking back I wasn't entirely sure what I was getting myself into! I wouldn't change a thing though…
If you could pass back one message to the Gabriella Cilmi of 2008, what would it be?
I would give her a big hug and a glass of milo milk and tell her to enjoy the moment, don't be too hard on yourself and follow your intuition as it's your greatest tool… Believe it or not you're right a lot of the time 😉 . You are also going to meet your hero Robert Plant from Led Zeppelin, he will be lovely but maybe prepare something to say because you might not be able to string a sentence together!
Which is your favourite track on The Water EP?
It would have to be Forgiveness. It was one of those tracks that came about quite quickly… I sang a little melody and lyric idea to my brother and he came up with a lovely chord sequence reminiscent of something Gram parsons or Emmylou Harris might have sang along too. I think its a very traditional song, lyric wise, and I love the simplicity of it.
How did your collaboration with the video game The Sims come about? was singing one of your best known tracks in a made up language a challenge?
This was actually really fun! I was in Sydney at the time doing promo, which normally involved talking about yourself for days on end, so I was really excited to see I had a recording session scheduled in with 'The Sims', especially since i used to play the game! They had the lyrics printed for me and I was surprised to lean 'Simlish' wasn't just gibberish! It was a little difficult , but it did make me laugh, especially the chorus "Sneedi boom wa" and the sneaky "yibs" instead of "yeah" at the end of the chorus!
Are there any artists currently working you'd be keen to collaborate with?
I would be lovely to work with 'The Felice Brothers' a folk/rock band from the US. They just released a new record called 'Undress'. Listen to 'Special Announcement'!!
What would you say is the key to writing a damn good song?
I think you need to be vulnerable, take things day by day and just keep on writing and writing until a lightning bolt strikes. Throw a bit of luck and divine intervention into the mix and you might just have yourself ' a damn good song'!
What was the last album that wasn't your own work that you listened to?
'Raoui' by Souad Massi, a wonderful Algerian folk artist.
And, what question that I haven't asked should I have asked?
I think you have it all covered and asked some lovely questions!! One thing- I'm playing a gig next year at "Oslo", Hackney in London on the 27th Of May!!!
You can read our review of The Water EP here. It is available to buy now via one of the links below – and we REALLY think you should buy it!
Lead image credit: Jess Brohier