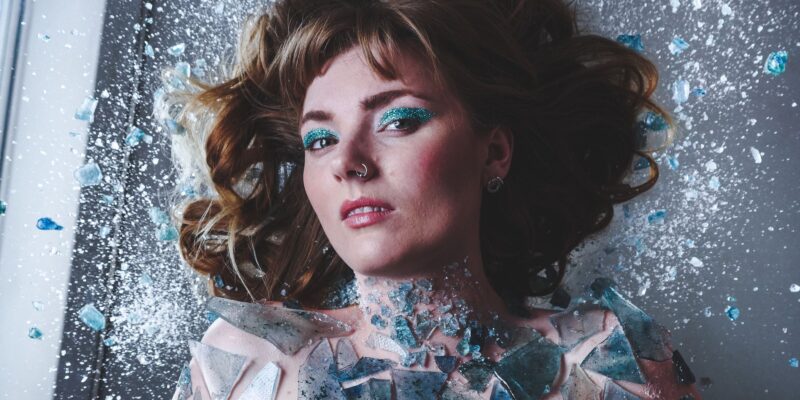 Watch the gorgeous video for Jemma Johnson's 'Shatterproof'
Update on 18th February 2022:
Today Jemma Johnson releases the video for her brilliant new track 'Shatterproof'. Check it out below…
Previously posted on 11th February 2022:
Jemma Johnson has released her new single, 'Shatterproof', today. The new single comes hot on the heels of an outstanding year for the up and coming singer songwriter – one that has seen her take huge strides towards mainstream breakthrough and on first listen we're certain that 'Shatterproof' could be the moment that sees her capture a much wider audience.
From the opening moments, you can tell that this is a completely new sound in comparison to Johnson's previous releases. From the picked lead guitar part to the future nostalgia-esque bassline, the track radiates a totally new vibe that forces you to smile despite it all. The rhythm section is a particular highlight, locked in and providing the perfect disco / pop foundations from which Jemma's stellar vocal performance can really take flight.
Perhaps her most empowering track to date, the single focuses on Jemma's own personal battles and new-found invincibility, arriving after a personal experience at the discovery that she really is Shatterproof.
What's more, is that the song is about so much more than Jemma's own trials and tribulations and hopes to spread a message of self-worth and female empowerment in the face of adversity; something which many of us can relate to after the difficulties of the last year and making this single more important than ever.
2022 is set to be huge for Jemma with new music on the horizon including a collaboration with Whoxan which is just around the corner and her first UK tour sure to bring her uniquely brilliant sound to all corners of the country.
You can keep up to date with Jemma Johnson via her socials on Instagram and TikTok.