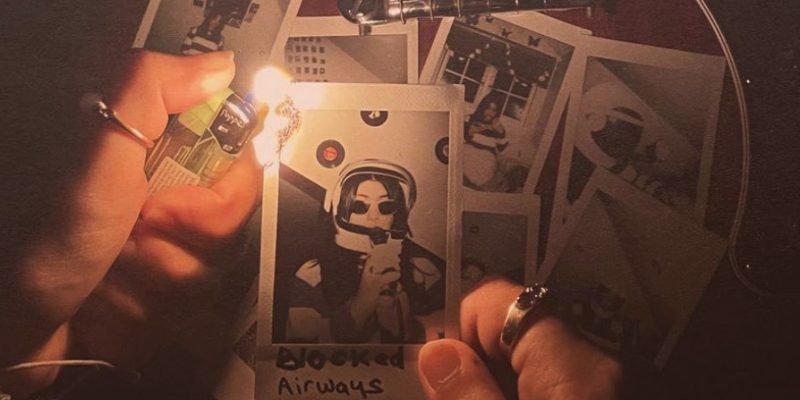 Malaika set to release her new single, 'Blocked Airways', in May
Manchester born, Liverpool based songwriter Malaika is set to release her new single, 'Blocked Airways' on 5th May.
Talking about the 'Blocked Airways" Malaika says "I didn't create Blocked Airways on purpose, I was in my first year of university and struggling with my mental health. One night I was playing two chords over and over whilst ranting and blocked airways was just created. Over time it became something other people could find themselves in and it felt selfish to keep it for myself when so many people struggle with feelings like it, so I came back to it a few months ago and wrote the last verse, which changed the whole tone of the song for me. Blocked Airways became a reminder for myself and my loved ones, that nothing bad lasts forever and eventually everything will be okay, and I just hope it can be the same reminder for anyone else that listens and is struggling or has struggled."
Malaika Gondal is a 20-year-old singer-songwriter from Manchester, currently based in Liverpool. She regularly plays gigs around the Merseyside area, both alone with her guitar and with her band "Malaika and the Gremlins." Malaika has been releasing music since she was 18, debuting with her EP Grown (emotionally) and releasing two singles since. Her music is mostly influenced by acoustic indie, folk and indie rock but thanks to her Pakistani heritage she can also be found writing in Urdu with desi indie being a huge influence in her current music. Malaika combines her experience as a young brown woman growing up in England with her cultural background to create honest, intimate, soulful music that can be compared to the likes of both desi artists and non poc artists. Her biggest influences currently include songwriters like Hozier, Phoebe Bridgers, Prateek Kuhad and Leith Ross.
You can pre-save 'Blocked Airways' here. You can follow Malaika over on Instagram and check out her music so far on Spotify.