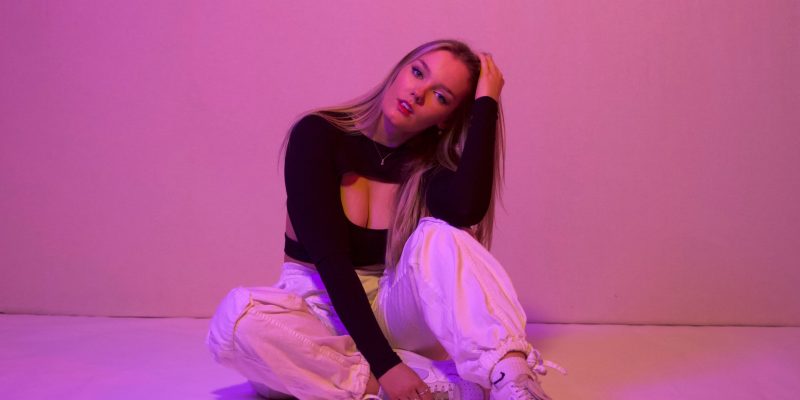 Jess Stewart "hell-bent on having fun" in playful pop masterclass 'Twenties'.
With rueful relatability woven into its' very heart, Jess Stewart's upcoming single 'Twenties' is a celebration of the bewildering, giddy, totally inescapable experience of entering the start of your so-called adult life.
Bold, bright and bubbly from the beginning, the record is as timely as you can get, a proudly Gen-Z soundscape laced with spirited lyricism. 'Twenties' is the track you want to sing along to in the car, windows down, capturing that carefree summer spirit. 
Entering swimming in swirling synths, Jess' rich, warm vocal tone arrives in glorious fashion, with a drum track that you just can't help but move to. The melody flows with unmistakable energy, intertwining lighthearted spoken-word phrases with a chorus that bursts forth with dynamic direction, truly displaying her vocal command.
Sitting rightfully among 2023's response to the high saturation of lockdown catapulted 'sad-girl pop', Jess Stewart would not be out of place in a line up with the new wave of artists championing the return to playful pop, perfect for fans of TikTok sensation Caity Baser, or upcoming pop princess Mimi Webb.
Produced, mixed and mastered entirely by Jess Stewart herself, 'Twenties' speaks to the mastery that can be achieved as an independent artist if you're willing to put the work in, like Jess clearly has. Sections building to resolve with rewarding result, the track is a triumph of clean, punchy drum sounds and satisfying pitch shifting.
'Twenties' is as impressive as it is fun – creating a world that celebrates new beginnings in the face of uncertainty. Sometimes, the cliche is just the truth; this really should be your song of the summer.
'Twenties' is out April 28th! Pre-save it here. Follow Jess Stewart on Instagram here.
Photos by Crowhurst Photography.