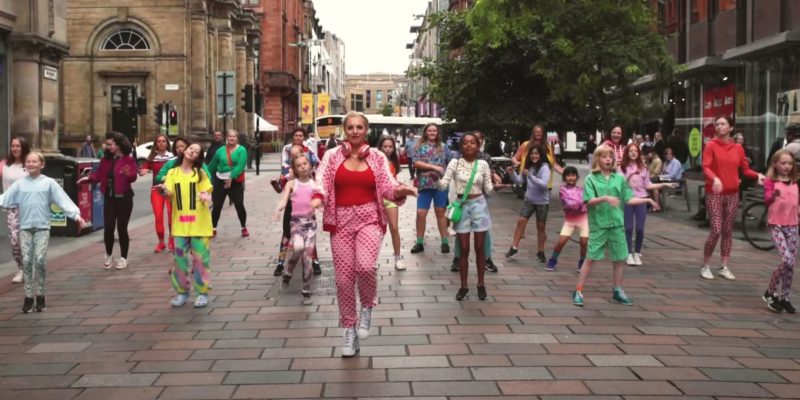 Watch the video for MALKA's brand new single, 'What You Get Out'
It's only a couple of weeks until MALKA releases her third album, Anatomy of Sight, and we now have the amazing flash-mob powered video for her most recent single 'What You Get Out'. Filmed on the streets of Glasgow the video is the perfect match for MALKA's epic tune.
Powered by a huge bass drum, enriched with an array of synth clicks and beeps and a hypnotic sing-song vocal from the Scot, "What You Get Out" propels listeners on a euphoric electronic odyssey. The track culminates with a chorus of resonating MALKAs, an ensemble masterfully crafted by MALKA herself. "All the voices at the end are me," she reveals. "I was screaming and singing along in different parts of the recording studio to create the group vocals – so it had that call and repeat vibe for the end".
Beneath the song's exhilarating surface, a deeper narrative unfurls "I was originally reflecting on the idea of what goes around comes around, the concept of getting back what you put in to your life, and about those in charge pulling all the strings…it was probably a bit tongue in cheek really, as I felt I had very little to give at the time of recording," explains MALKA, who has been suffering with Long Covid for three years.
She adds: "But it is also a bit of a rallying cry for me…I was giving my all to recording this album when I have had little energy to do so, but a huge need and desire to create and make music. It was a glimpse into me pushing through the process. It's probably the most pop/upbeat track on the album and I really enjoyed making it!"
As well as watching the video above you can go listen to 'What You Get Out' over on Spotify. And then when you're done go pre-order Anatomy of Sight via her website or Bandcamp. You can follow MALKA on Instagram and TikTok…