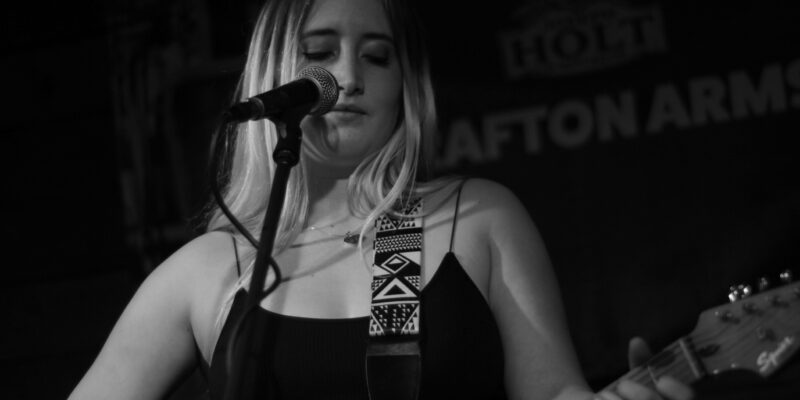 Nina Ettridge set to release her new single 'Defense' this week
Nina Ettridge has announced that her new single 'Defense' is set for release this Thursday, 24th February.
Speaking about 'Defense' Nina says"I wrote this song when I was 17, going through the hardest time of my life. It's about everything that happened and everything I was feeling back then – if you knew me when I was 17, there's probably a tiny part of you in the song. I want you to feel all the turmoil and betrayal and conflict and confusion that comes when you start to see how the world really can be, but have the strength in the end to walk away from it and be okay, despite everything."
Using personal experiences and a soulful voice to create enticing tunes, the 21 year old singer-songwriter has been rocking the Hull and Manchester music scenes with her guitar. Influenced by strong female performers such as Transvision Vamp, The Pretty Reckless and The Bangles, her debut single, 'Touch', has been described as 'an unapologetic and extremely strong debut, with flares of operatic drama and a whole lot of punk spirit' . Through her poignant debut record and throughout her music, she hopes to empower people to stand up for their rights to their own bodies and inspire others to respect and seek explicit consent before touching someone else's body. This is also demonstrated in her single, 'Walking', speaking out against public sexual harassment.
While we await the release of 'Defense' check out her previous release, 'Touch' here.
You can follow Nina on Instagram and check out her previous releases on YouTube. You can also buy her music via Bandcamp.
Image credit: Max Macmillan