Natalie McCool has had a stellar couple of years culminating in the release of her outstanding third album, Memory Girl. Alongside creating her music she also runs her own Podcast, McCool and the Gang, and to top it all she is about to go on tour across the UK and is even heading over to SXSW this March.
Despite seemingly being one of the busiest people in the industry she kindly found time to have a quick chat with us…
Hi Natalie, last year was a pretty good one for your music, what do you think was the highlight for you?
Definitely seeing & hearing Memory Girl on vinyl for the first time. It looked so good I could eat it! And I remember hearing the vinyl masters and thinking there was just so much depth, feel and detail. I can understand why it's still such a beloved medium for music, you really can't beat it. For me, releasing that album was a major highlight and hearing how much people connected with it. It's so touching, knowing people relate to the songs and love the music.
For Natalie McCool newcomers, how would you describe it and which three tracks do you think would be the best introduction?
I would describe it as charming alternative pop. HAIM meets PJ Harvey meets St Vincent. I like storytelling, there's a strong emphasis on lyrics and the beauty within words – and also wit. I would choose 'Take Me To Your Leader', 'A Sun Going Down' and 'Tongue Tied' as the 3 tracks to introduce it.
You're currently working on Memory Girl – the single – was the plan always to release the track after the album?
No not at all! It was way into the album campaign when the idea was sparked. Basically when we were talking about the album release, we were chuckling about how there's no song on the album called 'Memory Girl', no 'title track' – then the idea came about of actually writing a song to be released after the album, called 'Memory Girl'… and seeing as the album is all about my memories of childhood / adulthood, the song 'Memory Girl' would be inspired by fans' memories. It was such an interesting idea, a challenge for me really – and I love a challenge.
I've made no secret that I think Memory Girl is an amazing album, were you excited to see how well the album was received?
Yes I was absolutely over the moon. When you've worked on a collection of songs that are so close to you, that you think is some of your best yet, it's so thrilling to release them into the world, and see how people react. I find it fascinating to hear about people's favourite songs, which songs they connect with or relate to the most, which ones make them dance! It's a wonderfully small world these days and the feedback has been amazing. I can't wait to tour the songs in this April – which will be the album tour. Planning, rehearsing and playing the songs live is one of my favourite parts of being an artist and songwriter.
You collaborated with Whyte Horses a couple of years ago, do you have any plans to work with them again?
Yes, we are touring this May! I sang on the album 'Hard Times' released in 2020, and it's going to be so amazing to tour that album, which I absolutely love. It's a continued collaboration with Dom and the rest of the band, as I sing and play guitar live, and as part of the recordings. It really is genuinely so much fun, and Dom is a truly talented songwriter, the songs are a joy to sing and be part of.
Are there any other collaborations that you're involved with at the moment?
Not that I can reveal yet! I guess my motto is 'variety is the spice of life' and I love working on interesting and varying projects. Lately other endeavours have been production music, trailers and sync. It's such an interesting part of the industry where there's no emphasis on social proof or having a 'presence' on social media. It's pretty freeing actually.
You're going on tour soon, are there any cities/venues you'd like to play in the future that you haven't had a chance to yet?
I would LOVE to play in Ireland & Northern Ireland. Dublin, Belfast…everywhere really. I've been to Belfast before doing some songwriting but have never played there – and seeing as my name is Irish, it's the mother land for me – so I think it's next on the list. I'd love to play Sydney, Melbourne in Australia. I'd love to play every summer festival in Europe! I've missed it so much, I think we all have and it's high time that live music and events make life worth living again.
Not content with just being an awesome musician, you're also a brilliant podcast hosts with McCool and the Gang. It's a great insight into indie music and you've had some fantastic guests. Are there more instalments to come, and are you able to give us some hints to who else you've been talking to?
Thank you! Yes it's something I really enjoy, chatting to people I know or have worked with, getting the lowdown on their perspective, their journey, their processes. Shouting about talent! I'm in the middle of a special series I'm doing on female artists who also produce their own music, something which closely reflects my own journey right now – so as part of that I've had guests like Låpsley, object blue, Sophie Ackroyd and Maydar (Sweden) – all fantastic artists, songwriters, producers who are a creative force. Guests I have coming up are Xylo Aria (Music Production for Women), Elena Siljic (New Zealand), AND a SXSW special so yeah – I think the podcast is going international 🙂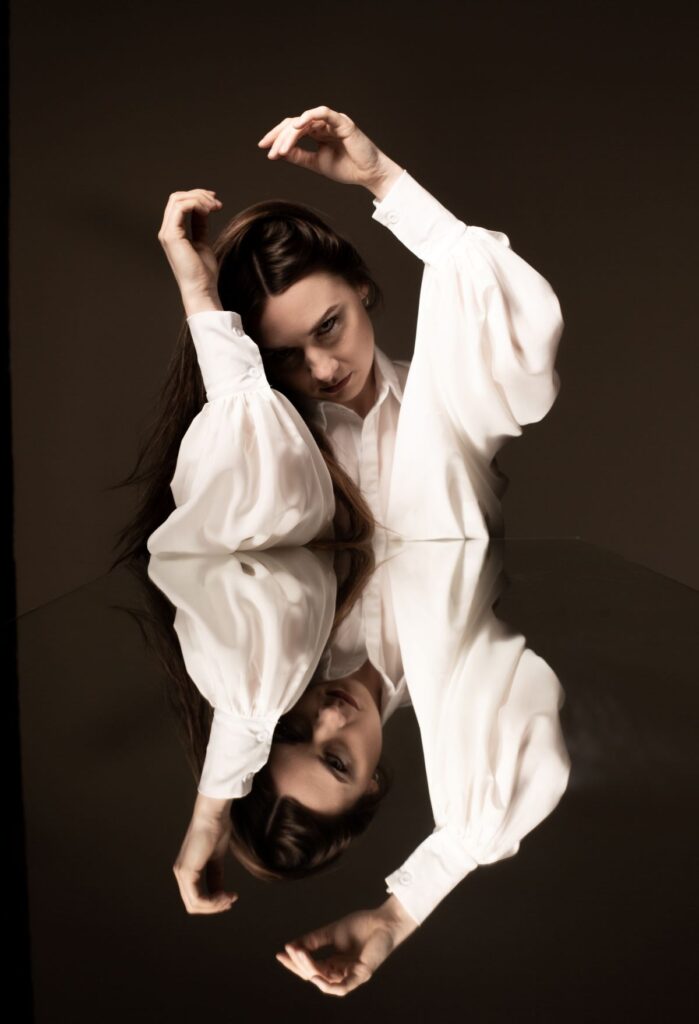 You give your followers quite a bit of insight into your work on Patreon including demos and other behind-the-scenes snippets. Do you find Patreon as a platform to be a useful resource too?
Yes it makes me really think about what type of thing I would be interested in hearing about as a Patron to an artist. I've loved sharing my demos, new lyrics and music projects, giving a really detailed insight into the music and how I make musical decisions, it's been great. Also not to mention the regular live streams and pun games we have haha! I love the live streams too because I can just let loose with my thoughts and perspective in a way that you can't really do at gigs. I know I'm talking to my 'people', so it's a safe space for me (and them!) to be 100% honest and candid.
Who would play Natalie McCool in the film adaptation of your life?
That's a very tough question. I always get told that there's some similarity between me and Karen Gillan – and also Christina Ricci too. So either of those two! I really like the idea of Wednesday portraying me in a film haha!
You can listen to Memory Girl in full via the YouTube playlist below. The album is available on digital, CD and vinyl via Bandcamp. You can also follow Natalie McCool on Instagram, Facebook, Twitter and can support her work directly on Patreon.