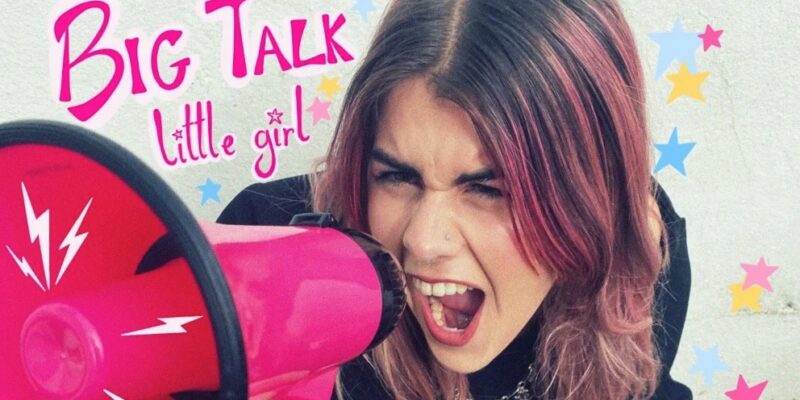 Claudia Kate's new single 'BIG TALK, little girl' is out now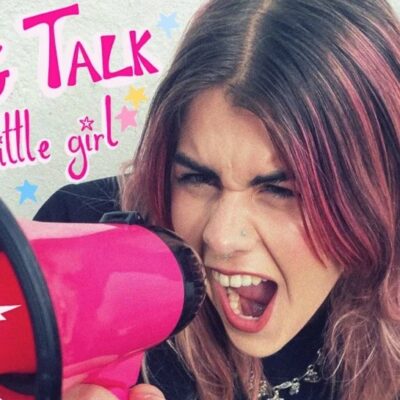 Claudia Kate - 'BIG TALK little girl'
Review by Teagan Wilson

Claudia Kate's "BIG TALK little girl" is the perfect mix of honesty, anger, and sadness with the contrast of a catchy and almost upbeat melody. The song talks about the issues in todays society from the perspective of a young girl and hits the nail perfectly on the head. I think this song is one that everyone should listen to and really listen to the lyrics.

I love every aspect of "BIG TALK little girl" and it is one of Claudia's best tracks so far.
If there's one thing that comes out of political upheaval, it's good art. Claudia Kate is set to follow in the footsteps of many who have used music to make their point; her new track 'BIG TALK, little girl' is an absolute tour-de-force of a protest that should be listened to by everyone. Having written it over the last few months and sharing previews all along the way on social media. It's been exciting to see the track develop and you can see all three parts below to get an early sneak preview of what to expect.
Talking about what set her off writing the track, Claudia says "I was having such a bad day and it all came out in one foul sweep" – we wish our bad days were as effective at demolishing the broken system we're all living in as this!
Tackling subjects from COVID and party-gate through the financial situation that we're facing, gun crime, climate change, sexism and right on to the anti-abortion rhetoric that seems to have engulfed America and is spreading across the world. There isn't an important issue that Claudia Kate doesn't cover here and 'BIG TALK, little girl' really should become an anthem for a generation.
'BIG TALK, little girl' is out now and you can listen here. You can follow Claudia Kate over on Twitter, Instagram and TikTok. And go show her some love over on Spotify by streaming her other music too!