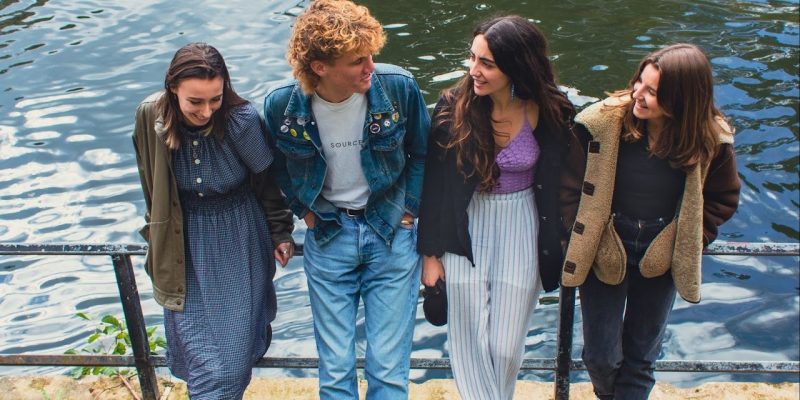 Common Molly soothes with upcoming debut single 'Gentle'
Entering with no hesitation, Bath based ambient indie pop collective Common Molly arrive on the scene with heartfelt debut offering 'Gentle', a contemplative lyrical endeavour set to a smooth, flowing soundscape.
The arrangement is considered, delicately leaving space for lead vocalist Bobby Crowhurst's rich, unique vocal tone to shine. The bassline sits forward, complimenting Bobby's present low range, and the drums are performed with delicate feel and a light hand, allowing for the rhythmic and melodic elements to meld with ease, creating a soothing atmospheric backdrop.
The backing vocals float in ambient, dreamlike attire, and the bridge section guitar solo captures the effortless energy of Lindsey Buckingham, with the electric guitar stylings holding a 70s tinged sensibility that flows throughout the track.
Personally, 'Gentle' speaks to the heart of the dichotomy that many women face – an internal struggle between being perceived with softness, and the desire to be heard, and understood. Crowhurst's lyricism doesn't overcomplicate, with the repeated verse sections allowing for the chorus to resonate. The chorus lyricism cuts through with an earnest clarity, and, to me, speak to a pleading with your own nature, or with some higher power: "I don't wanna be gentle forever though, harden my soul".
Common Molly's 'Gentle' debuts May 12th, and you can pre-save now. Catch their single release show at The Electric Bar in Bath on May 8th for a night filled with ambient dulcet tones, weaving guitar lines and definitely some sustainable merch.
Photography by Lucas Bartesch.