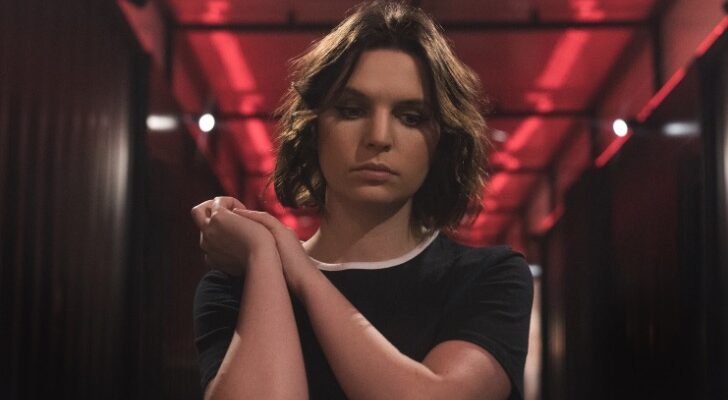 Emma Blackery has been quietly building a following for her unique brand of upbeat pop – something her partnership with producer Toby Scott has helped to refine and her debut album Villains is evidence that she is capable of turning in a lean, snappy LP of banging tracks that features not one moment of filler.
The album opener, 'Villains pt 1', sounds like something that wouldn't be out of place on a Lana Del Rey record. Deep lyrics backed by an ethereal tune that puts Blackery's vocals front and centre, showcasing the lower end of her range. 'Dirt' is the opposite – more conventional pop which sees the singer's accent sneak out on occasion with a song that harks of a wonderful combination or early Kate Nash and 1989 era Taylor Swift.
The conventional doesn't last too long – 'Agenda' keeps up the theme but then 'Fake Friends' comes along to introduce a little electronica in to the mix and 'Icarus' stands out as the track that allows Blackery to really show us what her voice can do and it's a truly lovely tune. Not content to sit on her laurels 'Third Eye' opens the latter end of the album with a dance track that offers hints of Sophie Ellis Bextor and could be a floor filler in clubs across the country.
Not to let Villains peter out, the last two tracks of the album are among the strongest – 'Burn the Witch' is an anthemic track allows Blackery to push herself while the album closer, 'Villains pt. 2' is the most experimental tune on the album with an eighties vibe that opens up into a track of surprising depth.
#tweet { width: 400px !important; margin 10px auto; } #tweet iframe { border: none !important; box-shadow: none !important; } .tdf_tweet_embed { margin: 0 auto; max-width: 400px; text-align: center; } window.onload = (function(){ var tweets = document.getElementsByClassName("tdf_tweet_embed"); for (var tc = 0; tc < tweets.length; tc++) { var tweet = tweets[tc]; var id = tweet.getAttribute("tweetID"); twttr.widgets.createTweet( id, tweet, { conversation : 'none', cards : 'hidden', linkColor : '#cc0000', theme : 'light' }) .then (function (el) { el.contentDocument.querySelector(".footer").style.display = "none"; }); } });