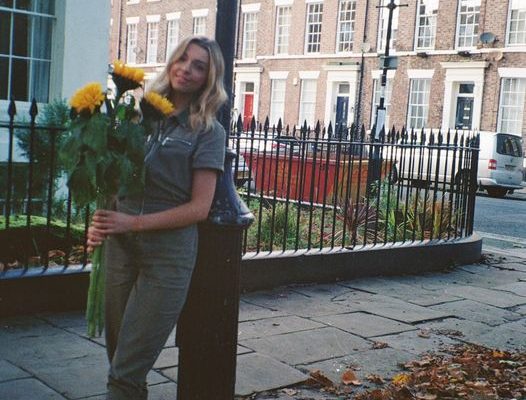 Introducing Georgia Johnson – the humble sunflower's biggest fan
We're really excited to catch up with one of our biggest musical hopes – at the time of writing Georgia Johnson is releasing her first single in just a few days and even from just a few clips of her live performances she was already high on our list of most exciting future musicians. Her debut single 'Sunflowers (Still Grow In Darkness)' is out on 3rd March and ahead of the release we wanted to spend a few minutes with her to get a better idea of who she is, what her musical inspirations are and what we can expect for the future…
Hi Georgia, how are you today?
Hi Colin! I'm doing good! I hope you're well!
Would you like to introduce yourself to the TuneFountain readers?
The best way to describe myself is probably just as a new artist, I like people to make their own perception of me as they listen to my music, but stereotypically, I'd say i'm an indie pop/ folk singer songwriter, born and bred in Liverpool!
Your new single, 'Sunflowers (Still Grow In Darkness)', is awesome – what was the inspiration behind it?
I wrote Sunflowers almost a year ago now, I'd had the tune in my head for a while and one night I just sat on the bathroom floor, guitar, pen, paper and phone and got it all down, and it's just grown from there. The lyrics are what I like to focus most on in the song, they stem from me growing up in a Liverpool school. I just felt like I was quite different to other kids in my year group, I focussed so much on the arts (drama and music) and know I wanted to put my all into it since the get-go.
You've been building up a strong following with your live shows, is performing on stage something you enjoy?
I absolutely love performing live. I've grew up in theatre so I've always had that physically-loud side to me. My audience members mean so much to me and it just brings me so much joy to be able to show people my latest creations.
Do you have an earliest musical memory? Was there a record or act that made you think 'I want to do this!'
My earliest music memories were primary school choirs, I'd get the odd solo each year and I'd just love it, I really do think that's where all of this came from. I've been singing forever, since I could talk pretty much, but both my primary & secondary schools music scenes were what helped me find my path the most.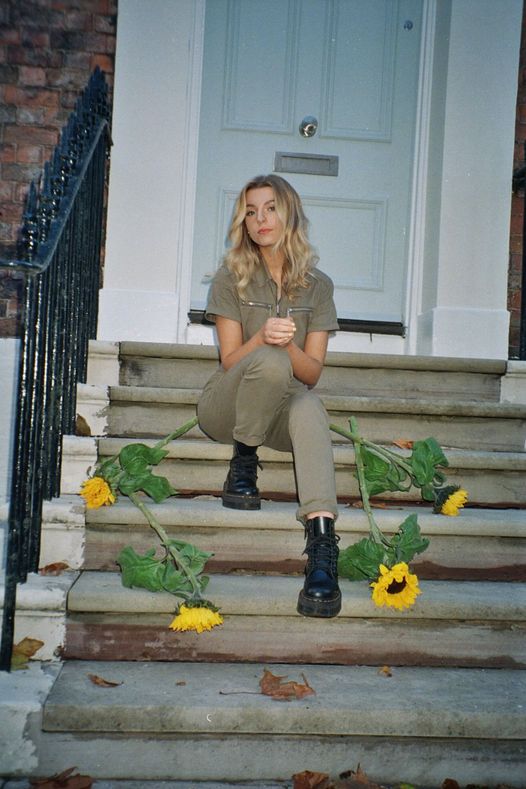 How would you describe your music to newcomers?
I feel like each of my songs are slightly unique in their own way. Sunflowers is completely ambient and very grounding, whereas I have a song we always play live on the other end of the spectrum, Ghost Song, an indie rock tune! Each of my songs are lyrically written from a personal experience, which is what makes it beautifully my own.
Collaborations seem to be a huge thing right now, who would you most like to work with?
If we're talking local collaborations, there are so many fantastic musicians i'm lucky to call my friends that I can see working with would be a piece of cake! Ria Hanley or LARO just to name a couple. I also have some close friends who are so incredibly talented, who yet haven't begun their musical careers yet, such as a best friend of mine, Cole. We met in theatre school many years ago and he has a beautiful voice, after always joking around singing in the car, I think we'd work great together. If we're talking 'famous artists', I've got to say Phoebe Bridgers or Harry Styles, just so I can completely fan girl over them both.
When was the last time you were star=struck?
Talking of Phoebe Bridgers, I was so star-struck to see her live, and also hold her hand- not to brag! She played in Manchester last summer and I queued just over 8 hours to get barricade. Worth every moment… and penny.
Is there any style of music you just don't get?
All music has it's listeners and I think that's such a beautiful concept, I shared a room with my sister growing up as she went through her teenage goth/emo stage, so I've even got an appreciation for Slipknot and Nickleback, they were her favourites! All music fits into place somewhere!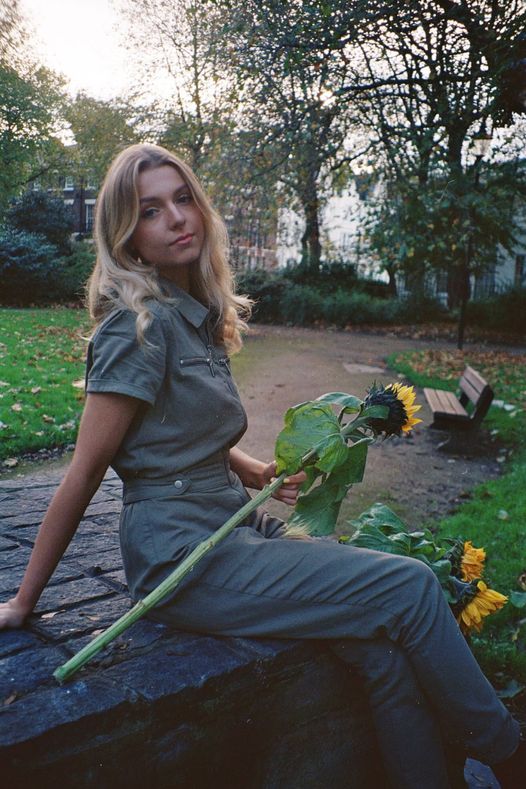 What's the question we should have asked you today but haven't?
About the recording process! Ask me about my producer and how we work together! The Sunflowers recording process was amazing! Starting with just the demo stems recorded with a friend from my university's studio for students, we pretty much re-recorded and adjusted most things on the track, and we had so many ideas in the process. Joe Sage, my producer, had a crazy idea to put the track in half time and see what'd happen and I'm so glad he did, because that is when we started to imagine the ambience and earthy tones of Sunflowers and we kept adding as we went along. New guitars, vocals, drums, we barely kept anything from the original. It was a beautiful recording process.
Also ask me about my degree! I actually study music, combined with popular music. I'm a massive music theory nerd! I love classical music too, this is what made me end up studying music after school, and it was a great decision because it let me to where I am right now.
Thank you Georgia. We can't wait to see what comes next.
Thanks so much for that Colin, really looking forward to this release and the next steps I've got planned… not to spoil nothing, but there's lots more to come!
You can follow Georgia Johnson over on Instagram where she has been sharing snippets of Sunflowers and has an amazing collection of covers in her highlights section, she's also on TikTok.