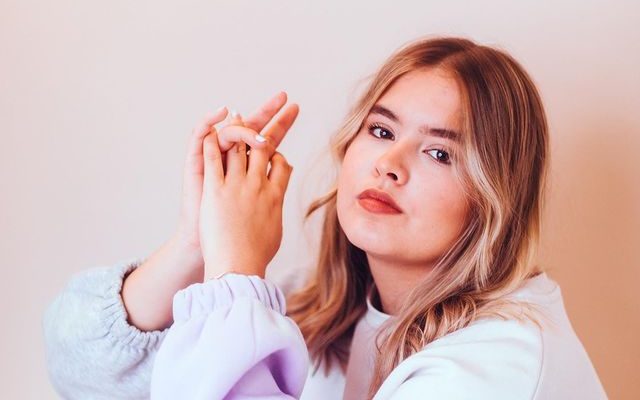 Jodie Mellor is something of a rising star – not only is she making waves as a solo artist but she's recently announced her new venture with partner Charlie Smith – Feels Like July. She's also working her way up the other side of the music industry too so she's going to have a huge future in both playing her own and helping others to realise their dreams.
Suffice to say Jodie Mellor a very busy woman so we were really excited to get five minutes to chat to her about her music and plans…
Hi Jodie, how are you today?
Hi – I'm great thank you! It's very cold in my flat but I'm kind of loving the excuse to be cosy.
Would you like to introduce yourself to the TuneFountain readers?
Of course. I'm Jodie Mellor, a singer songwriter from Bristol. I started out posting covers on YouTube when I was 15, and I'm now 23, writing and releasing music as a solo artist and more recently in a duo called Feels Like July.
Your recent single, 'Central London' is awesome – what was the inspiration behind it?
Thank you! Central London was inspired by my fears, but feeling like you can overcome them when you have to for someone you love. I wrote the hook 'I would drive through Central London for you' first, and it flowed from there. It was quite an easy one to write because it was so personal to me.
Do you have an earliest musical memory? Was there a record or act that made you think 'I want to do this!'
I remember listening to my mums Katie Melua CD 'Call Off The Search' which she later gave me and thinking that one day I want to write a song like Closest Thing To Crazy. I was also obsessed with the Disney channel stars and think that one of the main reasons I'm doing this is seeing Miley Cyrus write The Climb in Hannah Montana The Movie.
How would you describe your music to newcomers?
My music is heavily inspired by artists like Taylor Swift, Maisie Peters and Hannah Montana. I love conversational lyrics and indie pop production. My songwriting is quite country influenced melodically, and I write everything on acoustic guitar.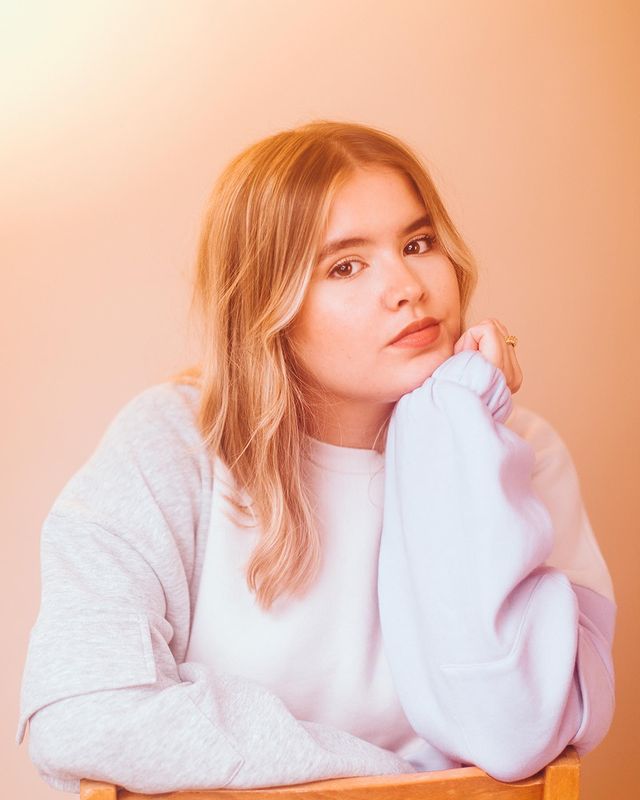 If you were to highlight three of your songs as the perfect introduction to your music, what would they be?
Central London, Autumn and Struck Gold.
Collaborations seem to be a huge thing right now, who would you most like to work with?
I definitely want to work with more women in the industry. I love Frances as an artist, writer and producer and would love to work with her. She co-wrote some of my favourite Maisie Peters songs.
When was the last time you were starstruck?
In 2019 I saw Rhys Lewis at Thekla, and his support was Holly Humberstone before she had any music out. For her entire set I remember just being mesmerised and turning to Charlie in disbelief that we were seeing this performance. I couldn't get over how good she was.
Is there any style of music you just don't get?
Not really. Music is for everyone and everyone has what they like. I can pretty much listen to and enjoy everything but I do struggle with heavy stuff. I need a strong melody to follow.
What's the question we should have asked you today but haven't?
If you could send people to see one piece of content of yours, where would you send them? I'd send them to my TikTok to see the teaser I posted of my next single (shh)…
You can follow Jodie Mellor over on Instagram and TikTok and catching up with her career so far over on Spotify.
Photos by Emily Marcovecchio