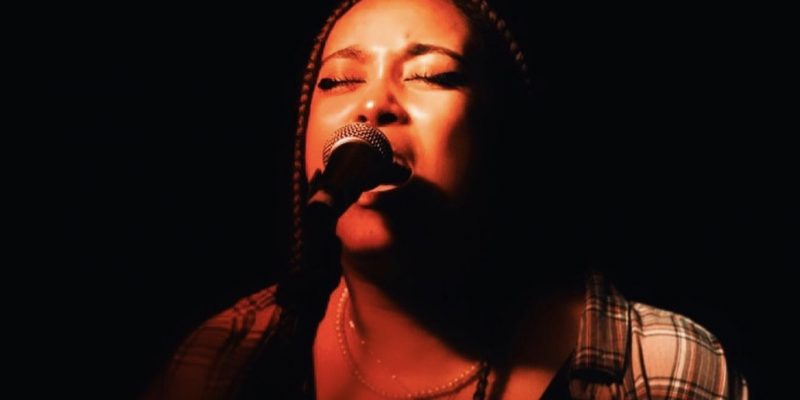 Isabelle Mettle's new single, 'Dreamz', is set for release in April
Alternative R&B artist Isabelle Mettle has announced her upcoming two-track single is set to be released on 21st April. The title track is 'Dreamz' and it'll be joined by an as-yet-unannounced second tune. Both tracks touch on the themes of love, loss, and self-growth.
Talking about the release Isabelle Mettle says "I wanted to create something which focussed on the feelings associated with loving something or someone, and how they can change over time. There are only two emotions that humans can really experience — love and fear. Love is so integral to the human mind… it made sense to me to put out something which walks you through the duality of love – the fun experienced whilst discovering the feeling, and the rediscovery of self, afterwards."
Unlike most of Isabelle Mettle's tracks, which are all written and produced by herself, these two tracks are brought to life by the beautifully complimentary production of Jacob Weinreich. The maxi-single was also mastered by Stephen Kerrison (Weird Jungle), and the cover art was designed by Kate Dodd, merging oil paint and digital art together.
Isabelle Mettle is a 20-year-old singer-songwriter from London and currently based in Liverpool – she can often be found performing in Merseyside venues with her live band, Sir Zebra. Heavily influenced by genres such as funk, R&B, jazz, folk and alternative genres; Isabelle Mettle is inspired by experimental and disruptive musical ideas. She combines her love of the soulful grooves and textures she grew up listening to, with her love of songwriting and folk genres; her music can be described as a sonic melting pot of genres.
This alternative-R&B artist has a strong drive to create eccentric and innovative sounds – hence her influences being the likes of Erykah Badu, Frank Ocean and Prince (all of whom strive to go against the grain). Isabelle Mettle's unique and fresh sound, genre fluidity and innovative ideas allow her music to unite a variety of listeners; so much more is yet to come from the young artist.
You can follow Isabelle over on Instagram and listen to her music on Spotify…