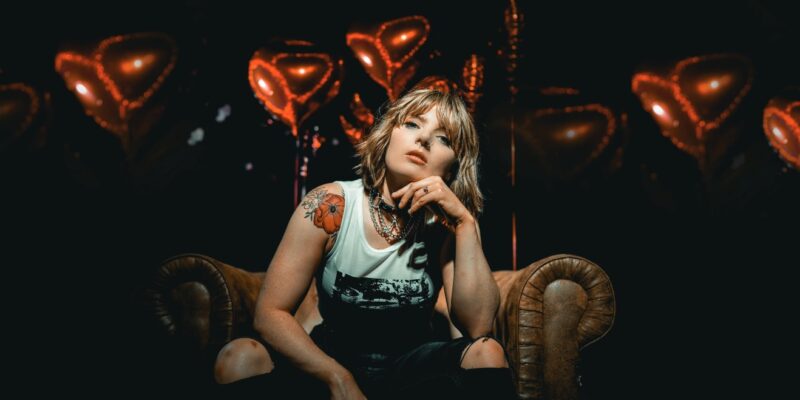 Jemma Johnson – 'Love Rush': Jemma is poised to hit the big time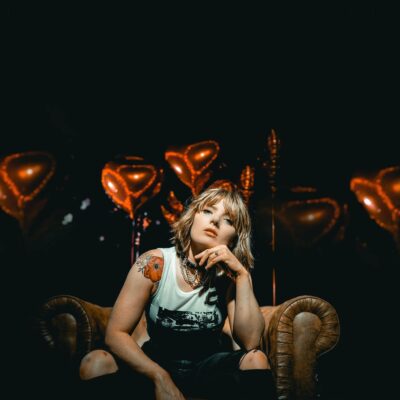 Jemma Johnson - Love Rush
Without Jemma Johnson there's be no TuneFountain - the whole idea for the site came from supporting her, and then artists like her, over a number of years; watching their careers grow and their music develop. Therefore, it's pretty exciting to see Jemma release what is easily her best track to date. There is more of a rock edge to it than any of her previous releases but it's undeniably an evolution of the sound she has been developing over the last few years. If 'Love Rush' doesn't get widespread airplay then there's something broken in the music industry itself.

'Love Rush' is fun and raucous but scratch a little below that surface and you find thoughtful lyrics that come from life experience. It's impossible not to be impressed...
This could be it – we've been supporting Jemma Johnson for quite a while now watching her develop from accomplished covers, via her debut EP a back in 2017 and her subsequent run of absolutely banging pop tunes over the last year or so (seriously, if you're a pop fan and haven't listened to and fallen in love with 'Pretty in the Dark' or 'Shatterproof' you really need to have a word with yourself). And, now she's set to release her latest single – and it's set to see Jemma transform into a bonafide pop star.
'Love Rush' is outstandingly good. Not only is it one of the strongest pop tracks we've heard in the last twelve months, it should be, by rights, one that is remembered for years to come. Set for release on 28th October, the track also sees Jemma add Ed Sheeran's drummer Mark Pusey to the list of people she's worked with.
Talking about the track Jemma says "I wrote Love Rush when I'd had enough of toxic relationships and needed to have fun and rock out! I felt like I was a kid again going out into the world without any fears and doubts. It's a big fuck you to heartbreak and a big shout out to confidence and new me attitude."
Having gigged with the likes of Charlie Simpson, Beth McCarthy and playing her debut at Y Not Festival this year, Jemma continues to impress and enthral audiences with her amazing vibe and incredible catchy tunes with their relatable lyrics. She's a musical force to be reckoned with and a name that you will be hearing a lot more of in the coming weeks and months as she continues on her upwards trajectory.
To celebrate the release of the single Jemma is also playing a few dates across the UK:
20th October 22 – LOMAH, Bath
21st October 22 – The Camden Club, London
3rd November 22 – Dubrek Studios, Derby
You can pre-save 'Love Rush' here and you can follow Jemma Johnson over on Facebook, Instagram, YouTube and TikTok. You can also read our interview with Jemma Johnson that took place earlier this year.