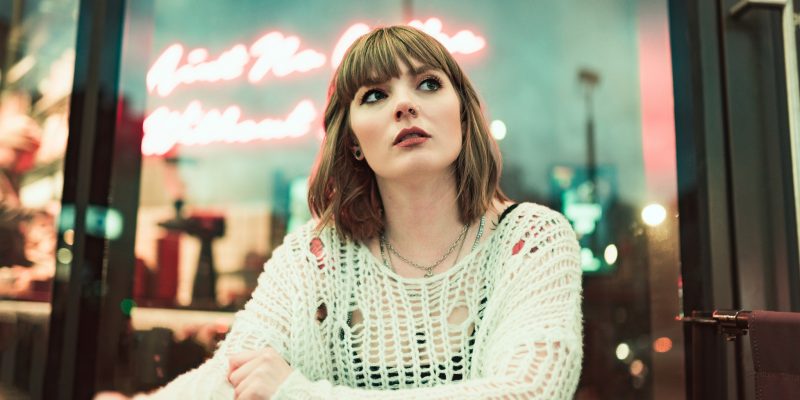 Jemma Johnson to release new single, 'Sing It With Me' in April
Jemma Johnson is to release her new single, 'Sing It With Me', on 14th April (YES, tomorrow!). The track, as with all of Jemma's previous releases, is a brilliant pop track that is adding to a growing body of evidence that she's set to be our next huge pop star.
Talking about the track, Jemma Johnson says "'Sing It With Me' was written after a solo night out trying to move on from someone and no matter what I did, the music kept pulling me back to how much I missed them after hearing their song at a gig".
In addition to the single release Jemma is also playing a number of live dates including a recently announced slot at Y-Not Festival in July.
13th April – Matlock Bath, The Fishpond 
22nd April – Nottingham, Rough Trade
26th April – St Albans, The Horn
30th April – Belper Town FC 
4th May –   Manchester, Retro
21st May – London, Gladstone Arms
27th May – Burton-on-Trent, Market Garden
6th June –   London, Green Note
15th July – Belper Music Festival 
30th July – Y-Not Festival
You can pre-save 'Sing It With Me' here, follow Jemma over on Instagram, TikTok, Facebook and you can listen to all of her music so far over on Spotify. If you haven't already heard her music be prepared to become a new fan.