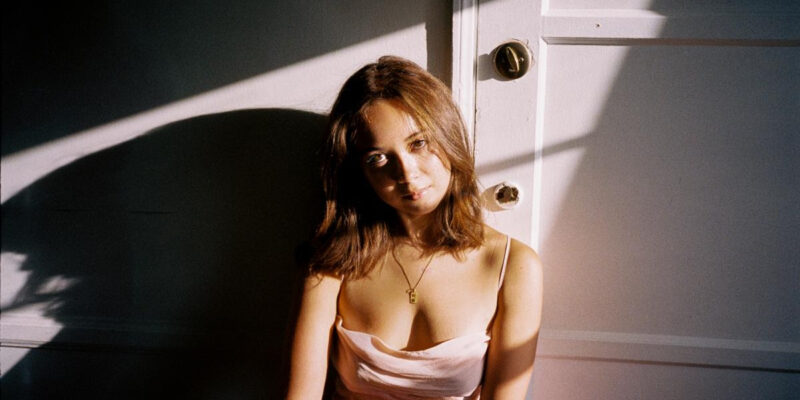 Laufey shares new single, 'Valentine'
LA-based but of Icelandic-Chinese heritage, Laufey, has already appeared on American TV and her new single, 'Valentine', was released today.
Splitting her time between Reykjavík and Washington, DC while growing up, Laufey's musical influences stem from her parents. Laufey's father had a collection of Ella Fitzgerald and Billie Holiday albums that really spoke to Laufey and have since directly influenced her sound while maintaining an earnest modern perspective to her songwriting.
Listen to 'Valentine' below.
"I'm definitely very influenced by composers like Ravel and Chopin," the 22-year old musician explains, "but when I discovered the Great American Songbook and the music of George Gershwin and Richard Rodgers, it felt like this middle ground between jazz and classical that suited me perfectly." 

Laufey dove headfirst into the musical canon, captivated by the lush arrangements and dreamy vocals, and by her early teenage years, she was turning heads with a mesmerizing style that belied her young age. Attending the Berklee College of Music in Boston, Laufey began cementing her distinct blend of tender jazz melodies and slow-burning R&B grooves. 
As a classically-trained musician, Laufey's songs are produced and performed as jazz tunes, but the songwriting follows a more modern and relatable blueprint, one taken straight from her own intimate experiences in life and love. Her debut lead single, "Street by Street," is an empowering declaration of intent to reclaim her relationship with the city of Boston, as jeopardized by the associated memories of a painful breakup. ​Through free-form scatting and reposeful vocal styling, Laufey transforms her heartfelt truths into a revived classic-sound for contemporary audiences to resonate with.
You can follow Laufey on TikTok, Instagram, Twitter and Facebook and catch up with her music on YouTube.