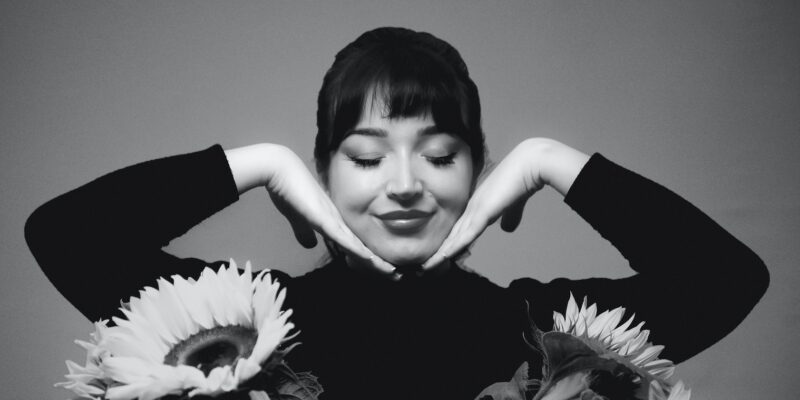 Linzi Clark celebrates one year of All I Have Now with a new vinyl release AND new single
There's no denying Linzi Clark's debut album All I Have Now is a beautifully realised piece of work – it features a collection of lyrically perfect tracks that are both affecting and sound stunning. And, now – to mark the first anniversary of the album's release, All I Have Now is set for its vinyl debut which is getting a limited edition release on 5th November.
Linzi will be playing a headline show on 5th November at The Old Hairdressers, Glasgow to celebrate the vinyl release.
The new release will feature a couple of bonus tracks, one of which – the mesmerising 'Without You' – is set for release as a single on 19th October. 'Without You' is described as being the sister track to earlier single, 'With You' and is a sentimental tale that weaves through themes of love and loss.
Talking about 'Without You' Linzi Clark says "I wrote Without You shortly after I had finished writing and recording the album.Throughout the album process, I had a looming sense that this would be my last chance to dedicate to my writing in this way. My songs were finally given a home that I was comfortable with, so I feared losing that. I used my experience within a romantic space to compare these feelings".
Linzi goes on to add "The final mix is actually the first ever run through, with vocals and guitar recorded on my phone. I sent this over to my producer, Bovine, and he added in the subtle drumming and strings. We agreed that this should be the final take".
You can pre-order All I Have Now on Bandcamp right now – and today is the day you should do it as it's Bandcamp Friday meaning ALL of the money you pay goes direct to Linzi Clark. You can follow Linzi over on Twitter, Facebook and Instagram.
Photo credit: The Bovine Thing