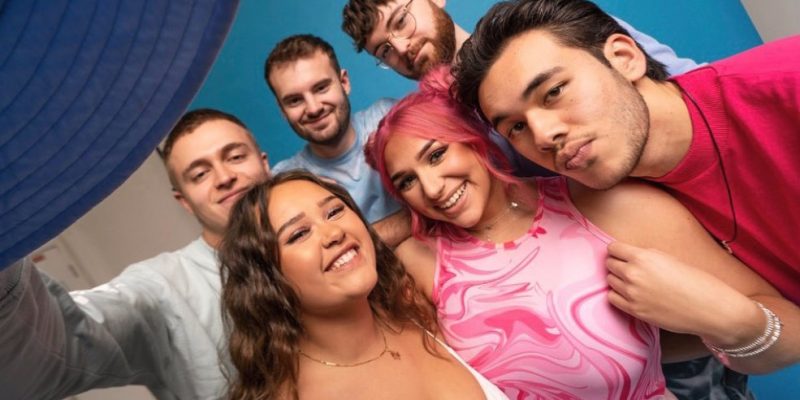 Little Planets announce their new single 'Every Time' for release in January
Last year, brilliant pop six-piece, Little Planets, were signed after just their second single's release – and now they are kickstarting their brand new era with a new track, the catchy bop that is 'Every Time'; out on 24th January.
The band, fronted by the wonderful Tia Williams and Sophie Wilson, was formed from six housemates who met when they went to university. Rather than argue about whose butter was in the fridge they've combined their music talents to form what could be the next big pop group. 'Every Time' is truly a brilliant pop track that will see them picking up lots of new fans.
Addressing that all-too-familiar situation of being pulled back to someone from your past, Little Planets' newest single Every Time is a dance-inducing pop banger written to be screamed in the car with your best friend.
Carried throughout by a driving rhythm section, lyricists Tia and Sophie delve into the inner conflict of choosing to reignite an old flame despite knowing these things are ALWAYS better buried in the past. With the energetic sonic sounds, 'Every Time' is set to be amongst the freshest of sounds within this new wave of pop music.
Talking about the track, Tia says "'Every Time' is about going back to your ex *whoops*. It basically vocalises the inner battle of choosing between your head or your heart (and how you're gonna convince your best friend that he's ACTUALLY really nice and you should absolutely get back together)."
'Every Time' can be pre-ordered here. You can follow Little Planets over on Instagram and Facebook and check out their music so far over on Spotify…