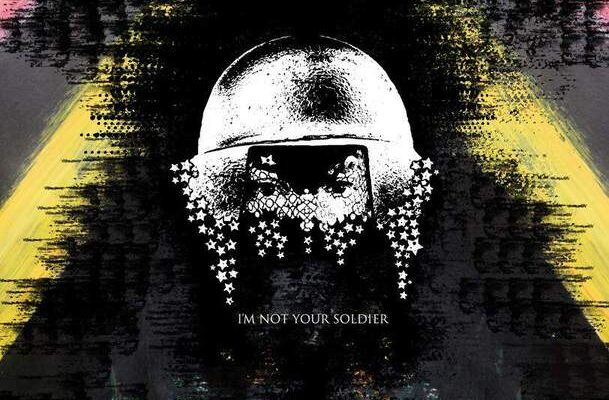 Malka – I'm Not Your Soldier
Three albums into Tamara Schlesinger's most recent project, Malka, and we have an album that is not only a brilliant listen but is also the best of her career so far. I'm Not Your Soldier is a twelve track LP that feels both utterly personal and almost otherworldly in its exploration of sound and music and it's a combination that Tamara has tuned to perfection.
There isn't a track here that isn't utterly enthralling – but the high points are almost certainly the two singles released so far – 'Taking It Back' and 'Moving Together' are both stunning in their execution providing both the most enticing of hooks alongside the varied and detailed soundscapes that have become a trademark of the singer. 'Moving Together', along with its wonderful video, feels like we're looking deep into Tamara's past life as a gymnast and the feelings she felt when performing. Lyrically beautiful, the words and sounds interweave to an almost magical degree.
The second half of the album becomes something of a showcase of Tamara's vocal abilities – at times her voice is delicate to the point of breaking before kicking the more powerful, driven, sound that we are more familiar with from her time leading 6 Day Riot. Sometimes this turn in sound happens within seconds and many times within the same track – 'Don't Believe It' in particular is a track that demonstrates this perfectly.
'Tiny Fires' is another stunning composition that thrives on the percussive ticks that are another Malka trademark and 'Hardly Sleep' is a textbook example of building a layered and intriguing track that defies all expectation – opening with a simple finger click beat it grows organically into something wondrous.
I'm Not Your Soldier is available to buy from 28th February on digital download, CD and eco-friendly vinyl. There isn't an artist that deserves your support more.