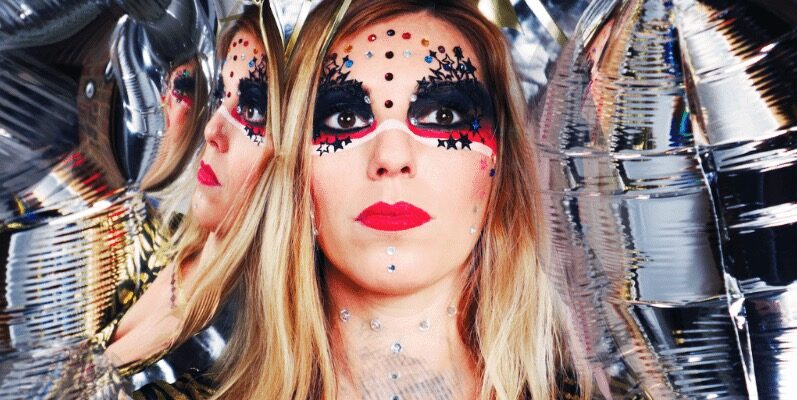 "You, are you listening, cos it feels like something is missing"
It's no secret – we love MALKA here at TuneFountain – ever since her days leading the massively entertaining 6 Day Riot and throughout her two distinct solo careers – under both her real name, Tamara Schlesinger, and more recently her experimental pop pseudonym. There are few independent artists who can boast such a huge body and variety of work.
Ratatatat is MALKA's second album and it instantly feels like a next step – that's not to say that Marching To Another Beat wasn't a fantastic album, it was, but this feels more rounded and more accomplished on every level. That feeling is there from the start, the comfort of not having to prove herself giving an opportunity to use her music for social and political comment and 'Fell For You' features plenty of that being a reactionary track to the election of Donald Trump as President of the USA. The rest of the album may be less pointed and inflammatory, but is no worse off for it.
Much like before it's clear that Tamara is having a great time experimenting with sounds, instruments and her voice – working out ways in which all three can play along to create a soundscape unlike that of any other artist. Part tribal, part pop and loads of energy. Percussion often leads the way – 'Wonder Why' – is pretty much all tribal beats with MALKA's signature sweet vocals providing the melody. Lovely, interesting and unique stuff.
Ratatatat is an album that you'll either love from the off or learn to love within a couple of listens. It's impossible not to be pulled in and enjoy everything that's offer – great fun from a fantastic lyricist who is making the most of what music can be.