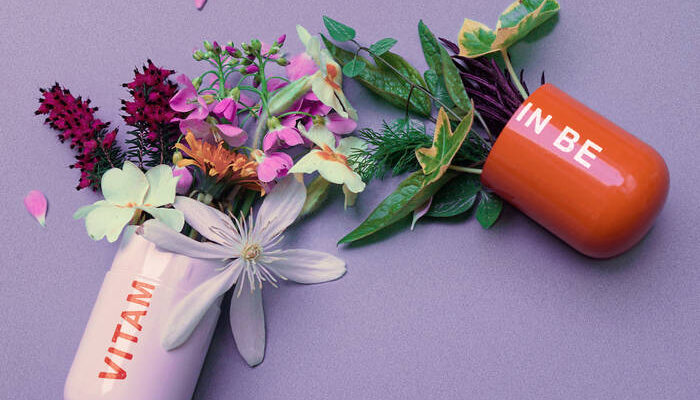 Natalie Holmes – Vitamin Be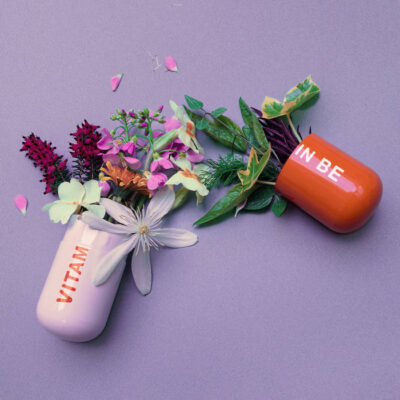 Natalie Holmes - Vitamin Be
An accomplished debut - a decade in the making. Natalie Holmes first album has been more than worth the wait!
It's hard to believe that Vitamin Be is Natalie Holmes first album. She's been a common face on the independent music scene in Bristol for a decade – indeed, we first spoke to her back in 2013 about her plans and inspirations. Since then she's been building a loyal and impressive following with her live shows, alongside a decent back catalogue of singles and EPs. She has 22 of which available to buy over on her Bandcamp store right now!
Let's get this out of the way now – Vitamin Be has been totally worth the wait. It's probably the most accomplished independent debut (it feels wrong to call it that) album we've heard. The thirteen tracks offer a near-perfect window onto Natalie Holmes' music, they're playful, meaningful and beautiful in equal measure. You can tell Natalie has had fun putting this selection of tracks together.
It's hard to pick highlights, but we particularly enjoy 'Dandelion' which allows Natalie to demonstrate her abilities, putting her vocals right up front starting delicately while building into a track of layers – it truly takes us on a journey. It's followed but the guitar driven 'Bioluminescent' which sees Natalie bring out that playfulness that has been a hallmark of her music since the earliest days (we absolutely LOVE the track names on Vitamin Be).
Vitamin Be is everything it promised to be. One of the years nicest releases that works both as an easy-listener and an album to throw yourself into and get lost for an hour or two. Beautiful.
Vitamin Be is available to buy now on Natalie Holmes' Bandcamp store – you can buy both the MP3s and the gorgeous CD, the latter of which is also available with a stunning hard-backed book. You can also stream the album on all of the usual platforms, but an actual purchase via the store is by far and away the most beneficial to Natalie so if you have the funds please go do that! Natalie can be followed over on Instagram, Twitter, Facebook and she is often active over on Twitch. Not only that, you can support her directly on Patreon from just £2 per month!