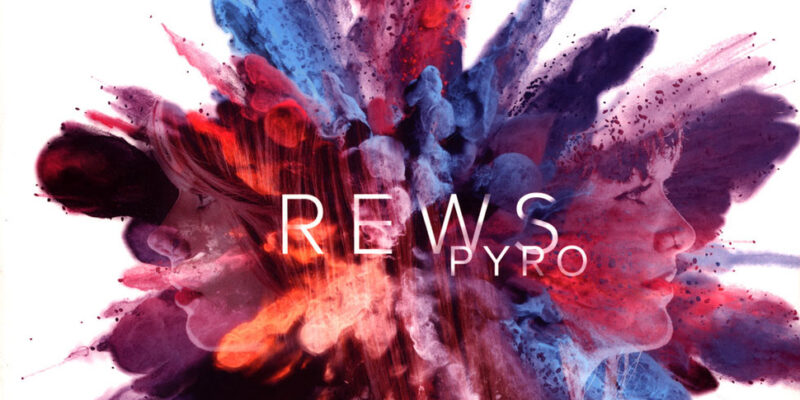 Rews, first LP makes an immediate impression. The raucous duo of Shauna Tohill and Collette Williams set out to rock and they succeed in every way possible – the opener 'Let It Roll' kicks off with swagger with its raw, harsh guitar before giving way to Tohill's faultless vocals. It's a similar pattern across the an album which flirts with the mainstream but is hard enough to make the most ardent rock aficionado happy.
There are times where the album veers towards more conventional pop, the penultimate track 'Shake Shake' is would probably be the most appealing tune to a wider audience, but for every jaunt there's a scream and that's why Pyro makes for an alluring and intriguing proposition. There is some stunning instrumental play on offer too – Williams' drumming would make most rock gods grin with appreciation.
Yet despite all of this, I can't help feeling Rews are holding back a little – like they have even more to give and that makes me excited for their future. Pyro is a fantastic debut and one that will give confidence that the future of rock is in good hands.