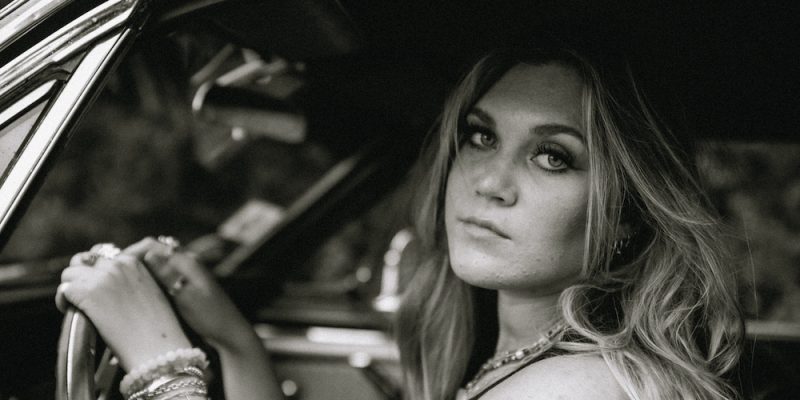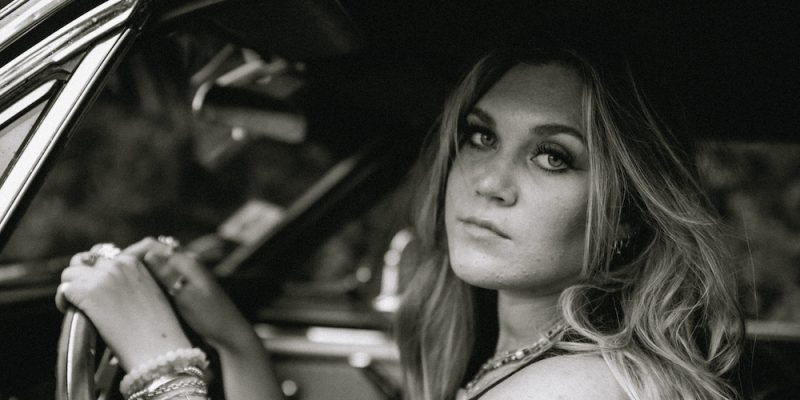 We chat to Ria Hanley following the release of her recent single
You'd better get used to hearing the name Ria Hanley. The Liverpool-based country-rock artist might have only released one single; the brilliantly catchy 'Hell for Leather' but she's set to become a rising star on the UK country scene. We caught up with her to chat about the single as well as her plans for the future…
Hi Ria, how are you today?
I am great thank you!
Would you like to introduce yourself to the TuneFountain readers?
So, I am Ria Hanley a singer-songwriter based in Liverpool.
Inspired by Country, Soul and Rock music.
We really loved 'Hell for Leather' – what was the inspiration behind it?
'Hell For Leather' was initially inspired by an overheard conversation where someone said 'Hell For Leather', as soon as I heard it, I knew there was a song to be made. The lyrics of the song are about striving to become the woman I wanted to be. A woman, I was told and felt I couldn't become. Knowing your own self-worth and owning your own power, living life in the fast lane.
Before the release of Hell for Leather you had a bit of a musical hiatus – did you miss creating new tunes? What drew you back?
I have been writing new music constantly but wanted to take the time to hone in on my musical sound before releasing again.
Do you have an earliest musical memory? Was there a record or act that made you think 'I want to do this!'
I've had music in my life for as long as I can remember, from soul choirs to writing my first sets of lyrics at the age of 11. When I started performing my own music live was a turning point where I knew it was what I wanted to do, I think my first originals gig was at age 13?
How would you describe your music to newcomers?
My music has been described as "rock and roll wearing a cowboy hat".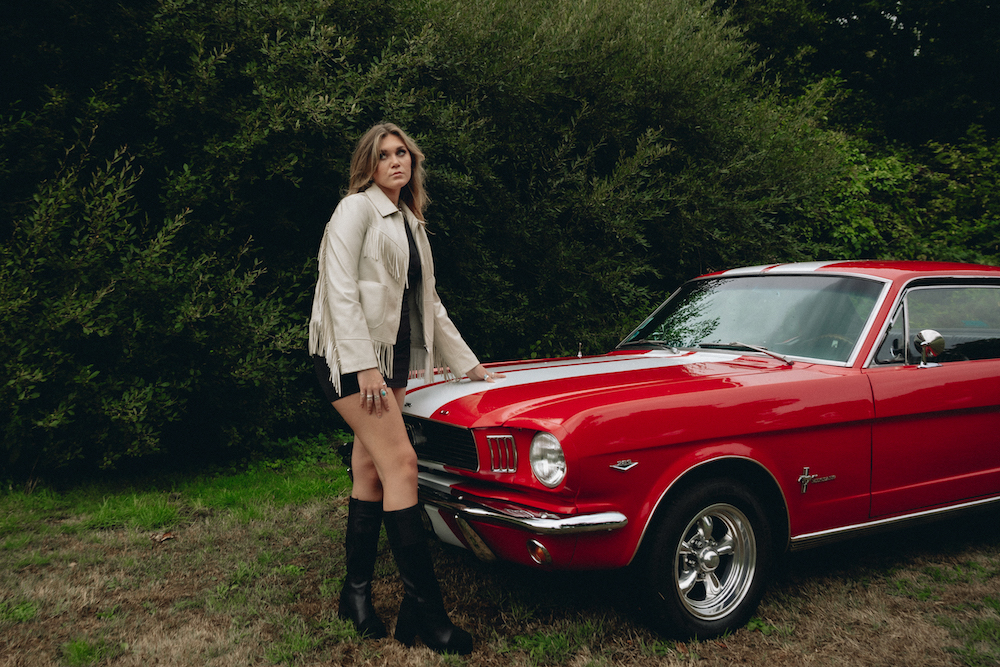 Collaborations seem to be a huge thing right now, who would you most like to work with?
OOooo I love this question! I would say my top 3 dream collaborators would be…
Blondie/Debbie Harry is absolutely my top one, then got to be the country queen Dolly Parton and then Emeli Sande and Alicia Keys were my initial musical inspirations so I would probably go back to my soul roots and write with one of them.
When was the last time you were starstruck?
I saw Blondie in concert recently and honestly, I was in awe of that band the whole time I was watching.
To of been gigging for so long and still sound THAT good, I was absolutely starstruck.
Is there any style of music you just don't get?
I think there's something to be learnt or felt from every genre of music. Someone's form of self-expression doesn't have to be understood by everyone.
What's the question we should have asked you today but haven't?
Where can everyone listen to my new track…?
It's out on all streaming platforms and can also be found through the link in my Instagram Bio ( @ria.hanley)
You can follow Ria Hanley over on TikTok, Instagram, Facebook and Twitter.