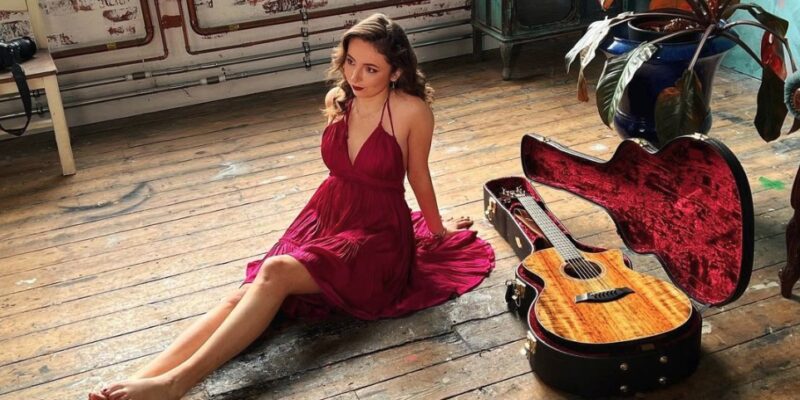 Roisin O'Hagan is set to release 'Road from Nevada' in May
Following her visit to Nashville, UK country-pop up and coming artist Roisin O'Hagan has announced her new single 'Road from Nevada' is set for release on 27th May. The track has been taken from her Summer EP.
Inspired by her musical heroes, Roisin has crafted her songwriting skills according to the rock/pop legends she looks up to as a young woman. As such, determination and passion are key attributes to Essex based Roisin O'Hagan's success as a singer-songwriter. 'Road from Nevada' bursts with a lust for life, love and the things that inspire Roisin. The lyrics are sprinkled with references to personal moments and inspirations that have shaped Roisin as an artist and person.
Roisin lives in Chelmsford, Essex, and is a regular artist performing on the americana/country scene in London and across the UK. You can follow her over on Facebook, Instagram, TikTok and Twitter.