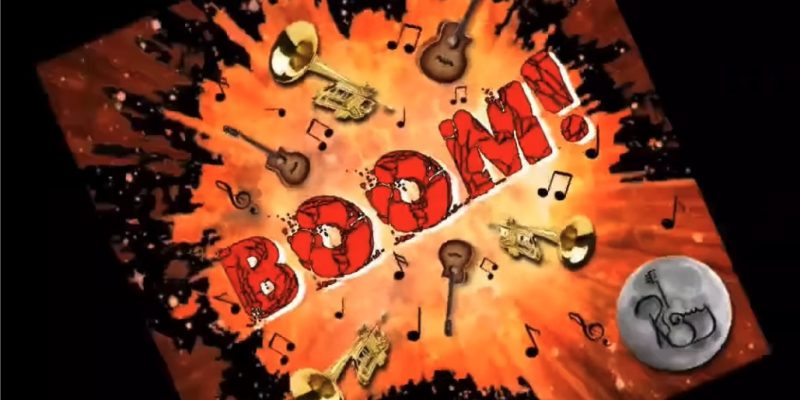 Romy to release debut album, BOOM!, in June
What were you doing when you were 14? I know I definitely releasing AN. ENTIRE. ALBUM. And, if I had done it wouldn't be getting the critical acclaim that Romy's outstanding BOOM! is receiving. You'll be able to listen to it yourself on 30th June.
BOOM! is a twelve track album spanning everything from grunge-pop to hip-hop and Romy doesn't leave a stone un-turned when it comes to demonstrating her breadth and wealth of talent.
When talking about her Debut Album 'BOOM!' and her opening track of the same name, Romy says "I love this Song so much, I think it's got such a great Summer feel to it and I love playing it! I think this album shows my journey so far. It obviously starts with 'BOOM!', A song I only wrote very recently, and then ends with 'Silence for the Likes' (my first track to be played on the radio by BBC Introducing when I was 11) so they're both very special songs to me. I enjoy playing around with words and language in my lyrics and so the words 'BOOM!' and 'Silence' at the start and end of my album also works perfectly for me."
Despite being a few weeks out from releasing BOOM! Romy isn't resting on her laurels and is already writing tracks for her follow-up!
You can pre-save BOOM! here. You can also go follow Romy over on Instagram, Twitter and TikTok and you can listen to her already impressive catalogue of music over on Spotify, Apple and other music platforms. You can also buy her music over on Bandcamp – which is by far the best way of monetarily supporting your favourite musicians…