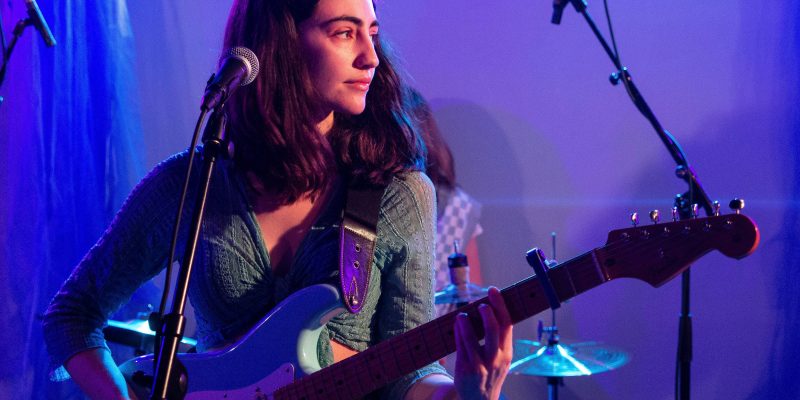 Common Molly live at The Electric Bar: characterful indie pop with a delicate hand
Common Molly is a band whose subtlety is interwoven with their charm, with soft harmonies and rich vocal character defining their unique and nostalgia laced sound. This gig in celebration of their debut single 'Gentle' was set at hometown venue The Electric Bar, and as always, the staff and sound were sublime, with the atmosphere comfortable and drenched in a velvet ease.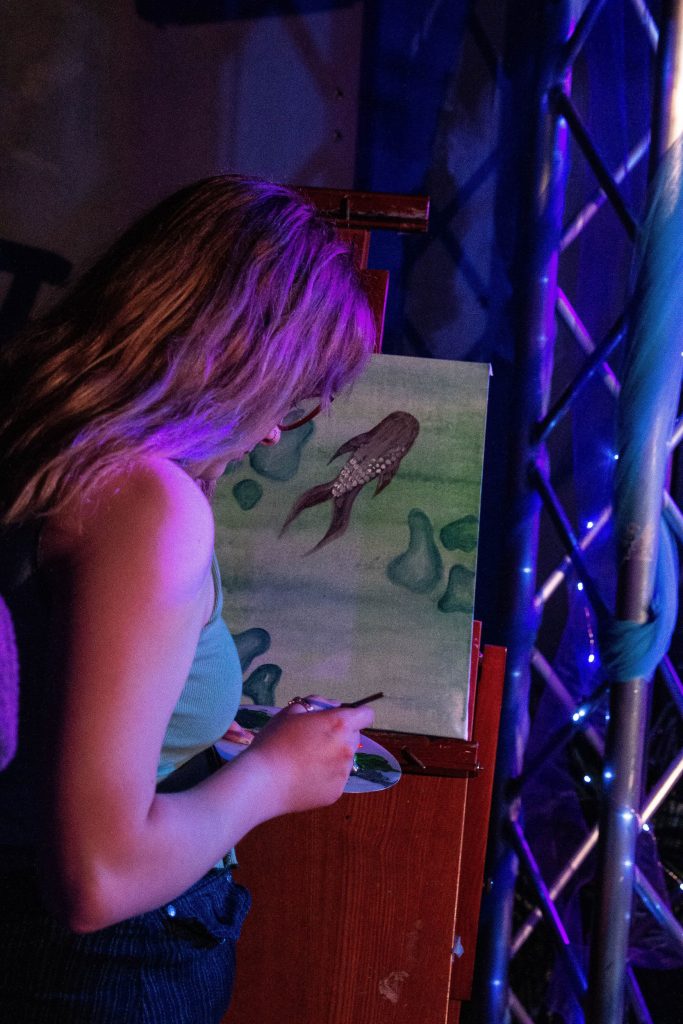 The staging was genuinely stunning, with fabric draping, twinkling lights and plants placed to soften the space, making the scene entirely their own. Ease Events have a talent for bringing personalisation and silky atmosphere, and being joined by artist Lia Parry on the easel was a complete joy – she worked with remarkable confidence and abandon, creating eye-catchingly beautiful pieces for each act.
There were also handmade, sustainable merch items up for grabs, with talented creator Ebonie Thompson handcrafting Common Molly themed fish earrings, and front woman Bobby Crowhurst having made a range of stunning crochet tops in the band colours – merch that was truly personal, beautifully made and that side steps the usual perils of fast fashion, with sustainable sensibility at the core of Common Molly's principles.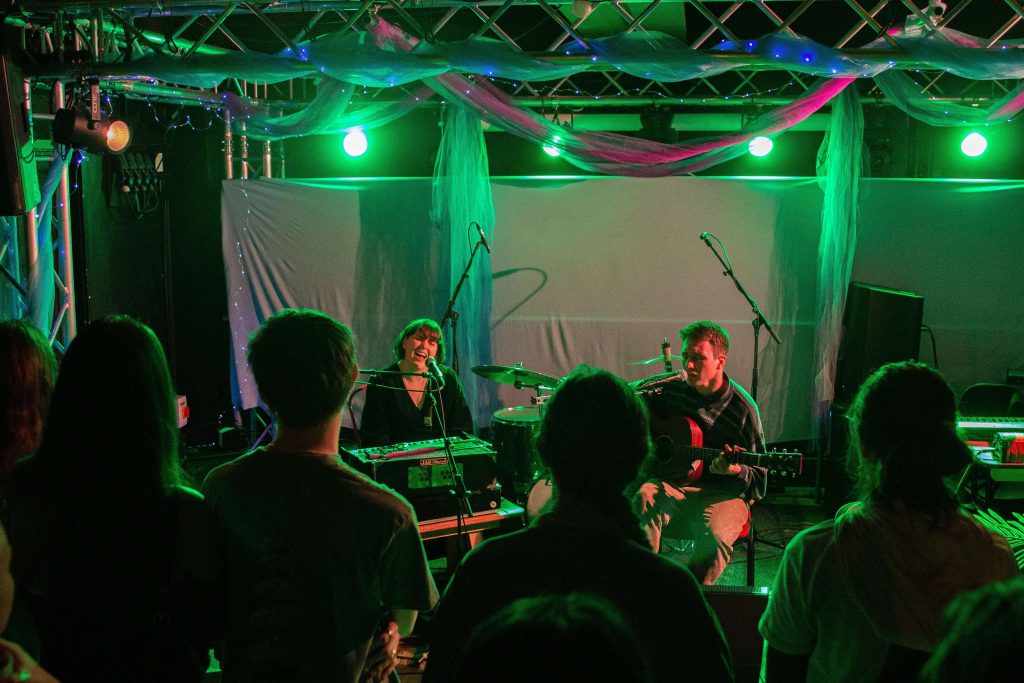 First on the bill were breath-taking Bath folk duo Humm, and they presented an ethereal wonderland that left me truly captivated. Carys Lewin's vocals bottle the soaring, otherworldly tone of Kate Bush, swirling with soft sopranic style. Guitar parts by Arty Jackson were intricate and palatial, and the combination of their voices was beautifully, hazily smooth. Their energy drew the room into a state of true entrancement; lyricism poignant and poetic, with subtle harmonium additions melding the soundscape with ease. Sometimes you can tell when people are meant to work together, and this is definitely one of those instances. Humm were delicately divine.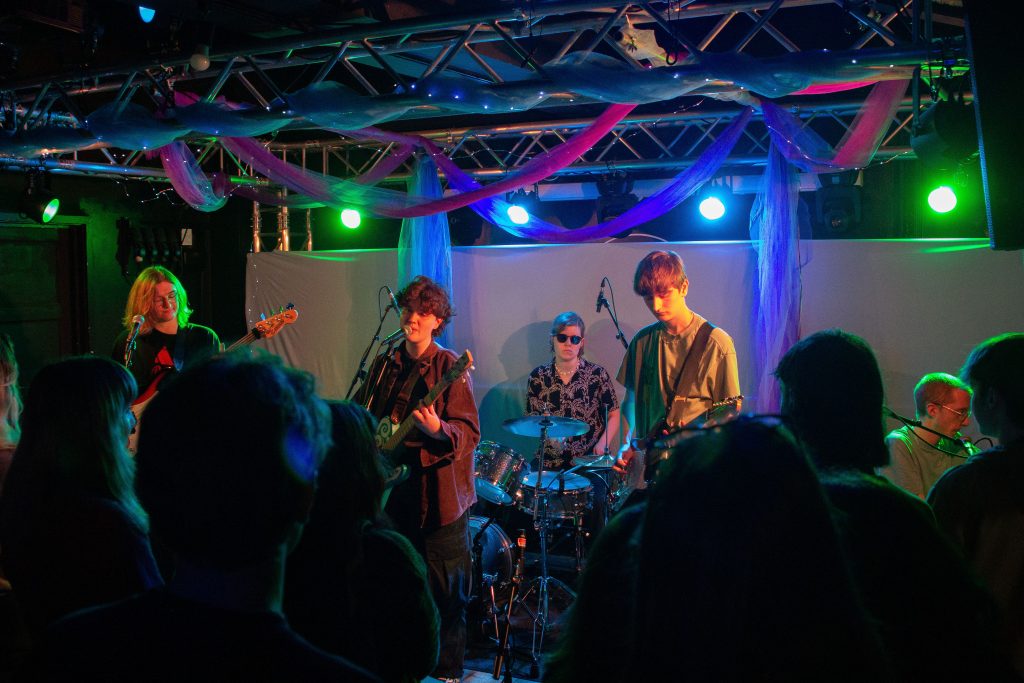 Next up were indie newcomers Lambridge, a performance infused with youthful vigour and heart. With well-placed cover of childhood classic theme tune "What's New Scooby-Doo?" bringing the crowd onside with sunny spirit, Lambridge brought a light-hearted energy to couple their fresh-faced and relatable song writing, a band that I found myself routing for, their earnestness heart-warming.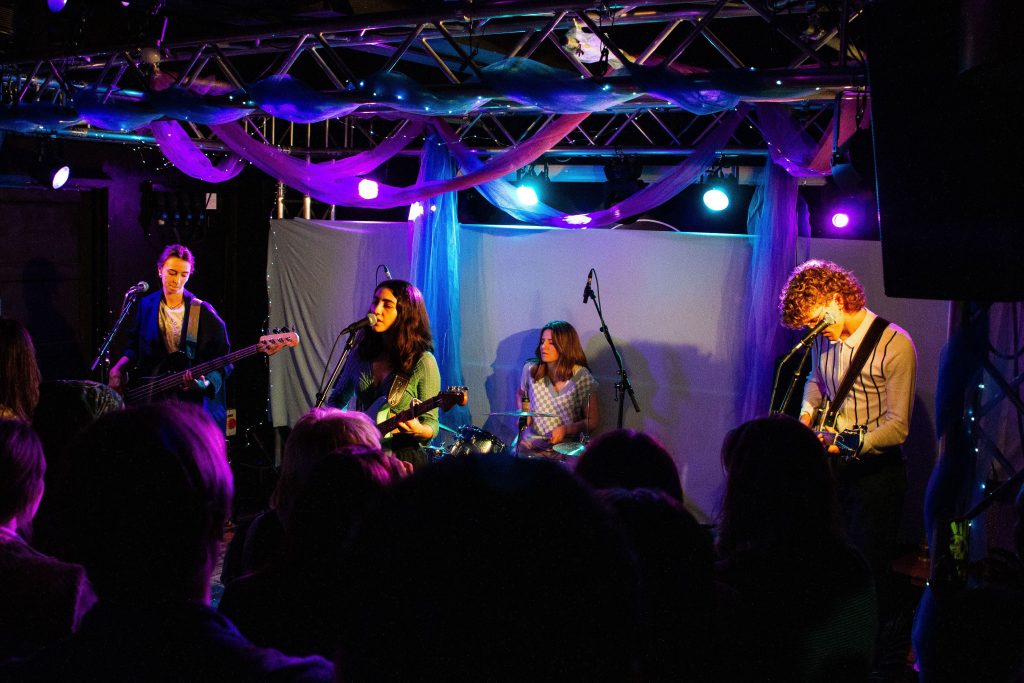 Headliners Common Molly were welcomed onstage with warm regard, and genuinely played the best I have ever seen them. Frontwoman Bobby Crowhurst sparkled, her warm, rich vibrato laced tone on top form, original songs flowing to an audience enthused and delighted from the opening note.
Effortlessly cool bassist Heather Hughes brought refined groove and rhythmic sensibility, and lead guitarist Tom Bettle infused a nostalgic feel, solos combining understanding with genuine skill and spirit. Coming together with tenderly placed airy backing vocals, they often joined with lead vocalist Bobby in flowing three-part harmony that gave a folksy charm to an indie affair.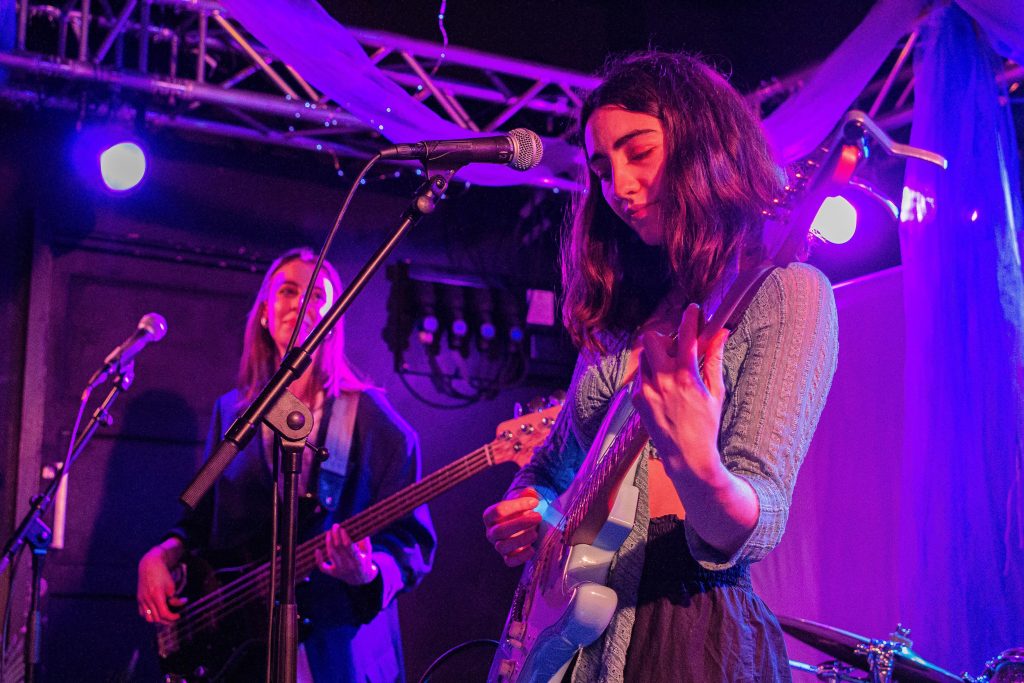 Drummer Ella Thomas completes the bands line-up, complimenting the songs with satin understated polish, building a colourful soundscape interwoven with characterful charm. One of my personal favourite moments was their version of Haim's vivid 'Summer Girl', mixing Haim's joyfully feminine effervescence with their own brand of indie-girl charm. Their songwriting is catchy, interweaving pop sentiment with lyrical gold – finding strength in simplicity. But the moment that truly stole the show was Bobby's out-the-box and totally fantastic clarinet solo, which she played with grace and ease, bringing an element of something fresh to an indie show, while the deep rich tones kept that nostalgic tone that carried throughout the show.
It was a pleasure to catch Common Molly's inaugural headline at The Electric Bar. An evening filled with creativity, personality and all round entrancing performances.
Photography by Zaczyk Douglas.