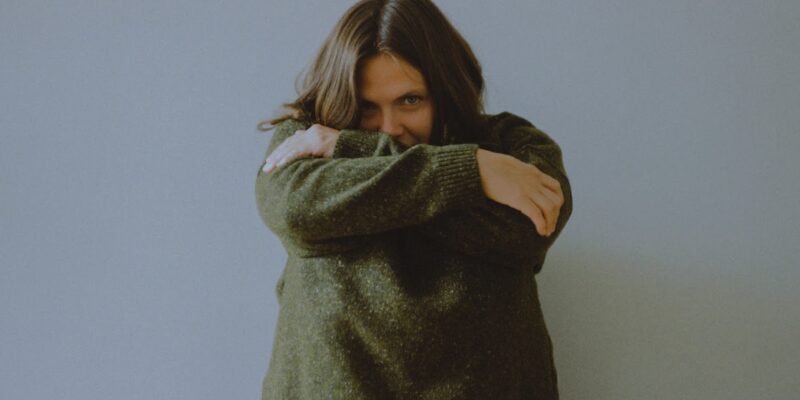 Hohnen Ford's new single 'Close To Your Heart' is out now
London-based Hohnen Ford has released her new single, 'Close To Your Heart', alongside the announcement that she's going on tour supporting Matt Maltese in a string of dates across Europe.
Talking about the track Hohnen Ford says "Close To Your Heart is about rekindling love for your person. Daring yourself to love like it's day one, and acknowledging bad habits. Taking responsibility for your own emotions and being able to laugh at yourself – step outside the emotion in that moment to stop yourself from bickering or causing a fight and remembering why you love that person. I wrote it to remind myself to make sure the hassle and stresses of day to day life don't get in the way of my relationships."
Hohnen Ford is the solo project of singer-songwriter Ella Hohnen-Ford. Counting the likes of Joni Mitchell, Bjork, Big Thief, Fiona Apple and Sarah Vaughan as inspirations, prior to the release of any music Hohnen Ford found a corner of the internet in which to really express herself – on Reddit. She now regularly commands the attention of up to one million viewers on her live streams, with the associated Kudos to reflect such viewership, and has recently taken her live experience "offline", selling out headline shows at venues including Vortex and St Pancras Old Church in London.
A native of North London, by way of a brief stay in San Francisco, it was the latter where a next-door neighbour (who shared her house with a chatter of Parakeets) introduced her to her first instrument, the flute. From that colourful introduction, music seeped into Hohnen Ford's world from almost every familial angle. A baptism into the world of Northern Soul came via her father; her mother flooded the house with classical piano pieces and the family has leaned into music's healing qualities by reciting a grandfather's favoured jazz repertoire to help him find calm in the stormy waters of dementia.
Tour Dates
9 October, Paris – La Boule Noire (supporting Matt Maltese)
10 October, Amsterdam – Melkweg OZ (supporting Matt Maltese)
12 October, Berlin – Privatclub (supporting Matt Maltese)
13 October, Hamburg – Hebebühne (supporting Matt Maltese)
15 October, Barcelona – Laut (supporting Matt Maltese)
16 October, Madrid – El Sol (supporting Matt Maltese)
You can follow Hohnen Ford over on Instagram, Twitter, TikTok, and Facebook and catch up with all of her music so far on Spotify.