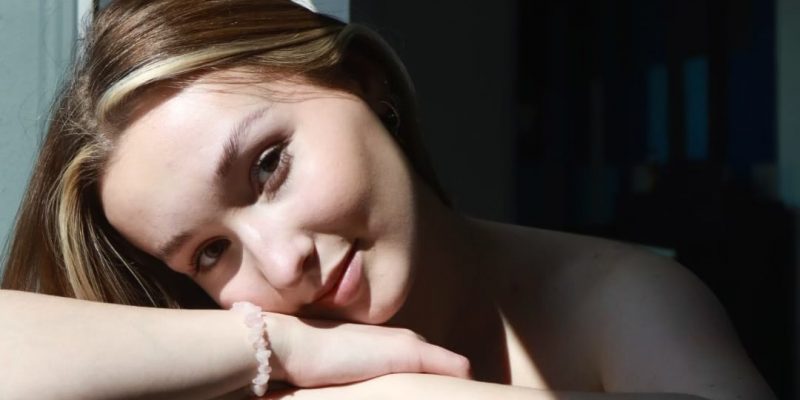 Midlands-based Holly Rolfe released on of our favourite EPs last year – it came close to the top spot in our roundup and for good reason. It's a shining example of an independent release that offers far more than many EPs and albums from more established artists. She's already had a busy 2023 but we're expecting lots of exciting new announcements soon so there really isn't a better time to introduce her to you all properly…
Hi Holly! how are you today?
Hiya! Apart from drowning in uni work I am great thank you, how are you?
Would you like to introduce yourself to TuneFountain readers?
Of course! My name is Holly Rolfe, I am a singer/songwriter based in the West Midlands and Leeds. I've always had a huge passion for music and writing but I began to develop this during the first lockdown in 2020. 
Your most recent EP, 'Lost In The Dark' was well received last year. What was the inspiration behind it?
Thank you! My EP was co-written with my boyfriend (professionally known as my co-writer) and I believe all the songs were reflecting little moments of our relationship. There are some specific lyrics which were from conversations we were having which makes the songs naturally flow, this was my main goal for the EP. For example, when we were discussing how we would do long distance I said 'when you're saying how you're feeling, and you're feeling how you say' – one of the lyrics in 'Worth The Wait'.
Can you give us any hints for what you're planning to do in music this year?
I'm beginning to explore my voice within different genres as well as writing my usual stuff, expect a lot of collabs!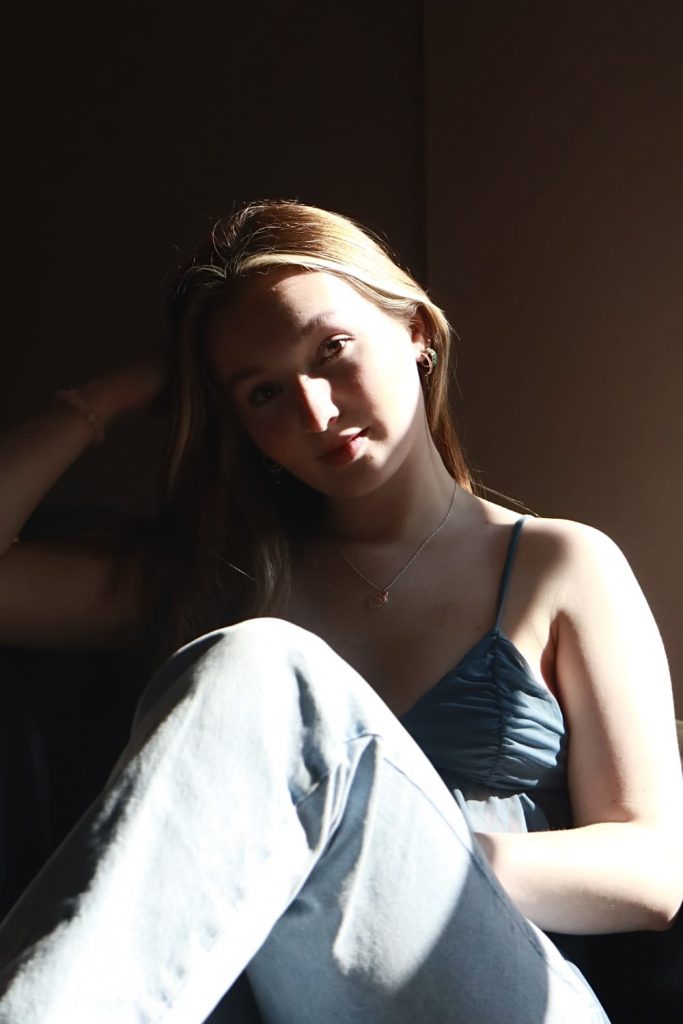 You've got a busy life, how do you find music fits in with everything else you do?
I will be honest, it's very tough. I have to learn to balance my music whilst being at drama school which is not easy at all but music is my escape so I use it to calm me down and escape from my studies.
We love watching you busking videos. How do you find that experience?
Thank you so much! I began busking when I was 14 so it's just second nature really. I've being exploring different towns and cities recently so that experience has been so much fun!
Do each of you have an earliest musical memory? Was there a record or act that made you think 'I want to do this!'
I have always wanted to be a musician, I can't remember a time where that wasn't my goal. Seeing any other musician inspires me so the list is endless.
How would you describe your music to newcomers?
I love exploring the nature of my voice, how I can layer harmonies with the most beautiful instruments to create a naturalistic sound. If you're looking for classic singer/songwriter love songs, you're in the right place!
Collaborations seem to be a huge thing right now, who would you most like to work with?
I dream to work with people like Tom Grennan, I think his sound is so incredible and distinct!
What's the question we should have asked you today but haven't?
This is difficult…maybe how many projects I'm working on at the moment. There are quite a few!
You can follow Holly Rolfe on Instagram, Facebook and Twitter.
Photos by Dylan Jones.