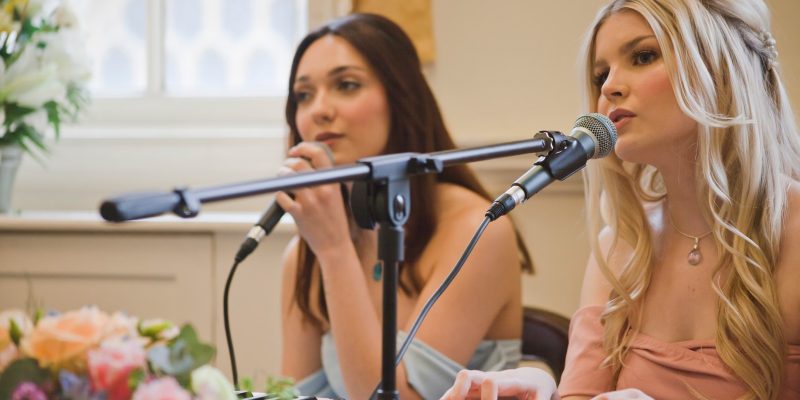 'Skarlette' captivate with graceful piano vocal stylings, bringing silky elegance and romantic charm.
Skarlette is the new endeavour from Bath based musicians Charlotte Blunn and Skye Britton, a wedding music duo made up of two accomplished vocalists and instrumentalists who embody graceful sophistication through their artistic work.
I had the pleasure of catching Skye and Charlotte's set at the prestigious Bath venue The Holburne Museum – recently famed for its feature in Netflix triumph 'Bridgerton'. Skarlette's delicate arrangements and sweeping harmonies would not be out of place in the acclaimed show's soundtrack, their performance flowing with beauty and silky elegance.
The duo put the room at ease with their soft, interweaving harmonies and considered choices of well-loved romantic classics presented with an opulent charm; arrangements featuring Charlotte Blunn's first-class piano stylings, Skye Britton's heavenly vocal presentation and their combined mastery of harmonic flow.
You can tell that they are comfortable with each other and confident in their ability, working seamlessly in tangent to create a tranquil atmosphere, and it was noticeable that the audience settled, put at ease with the knowledge that 'Skarlette' would not disappoint.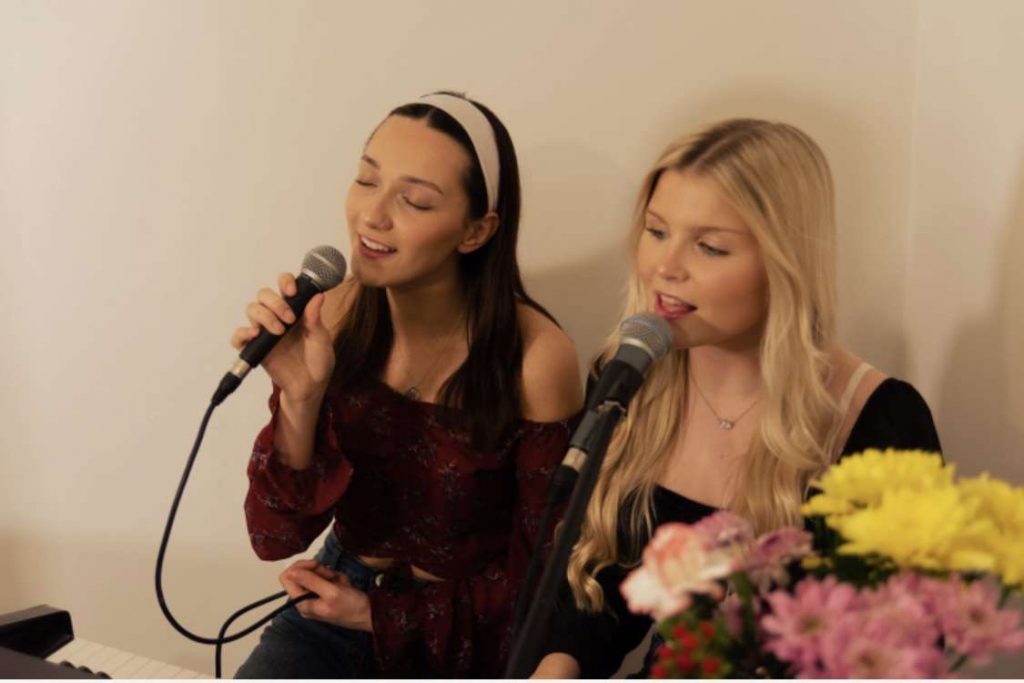 A particular highlight of the evening for me was their rendition of Whitney Houston's iconic "I Wanna Dance with Somebody" – bringing a soulful, heartfelt touch with a captivating acapella section that had the audience enchanted.
If you're looking for a duo that will bring luxurious performance and genuine professionalism to your special day, I highly recommended Skye and Charlotte.
You can check out Skarlette's beautiful offering for yourself on their website, or find them on Instagram.