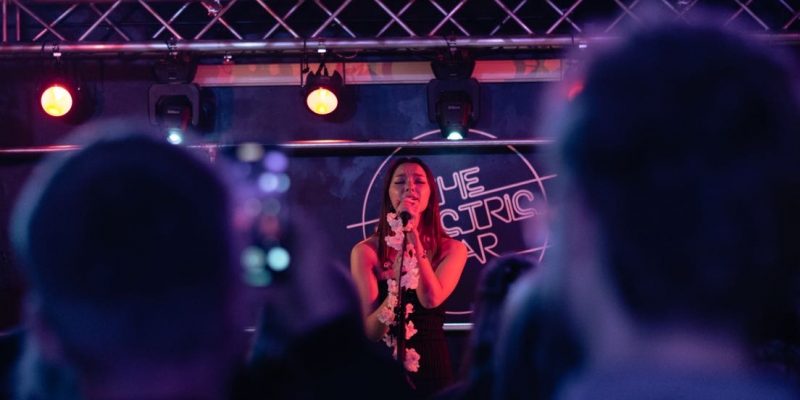 Skye Britton live at The Electric Bar: gracefully smooth pop for the heartsick and hopeful
Skye is a classic talent, and it was a pleasure to catch her headline gig at Bath's very own Electric Bar, Komedia's cosier, more intimate little sister. Skye Britton doesn't shy away from the sad-girl label; with a long running joke that she could sell tissues as merch, which given her genre, definitely wouldn't go unused. The gig was warm, personal and relaxed, a perfect pairing of venue and artist.
Duo Nate and Hannah opened up the evening in sultry and soulful style, with clean-tone electric guitar played with masterful technique, riffs looping with delicate delight. Their stage presence was comfortable, and despite being to an unfamiliar crowd, you felt as though they were playing to friends; really settling the audience in – the best quality of a good support act.
Their songwriting was sublime, with melodic interest sprinkled throughout, but the highlight for me was definitely their voices; Hannah's rich, fervent tone silencing the room, and Nate's warm, expressive vocals joining with impressive form, harmonies flowing together with charismatic charm.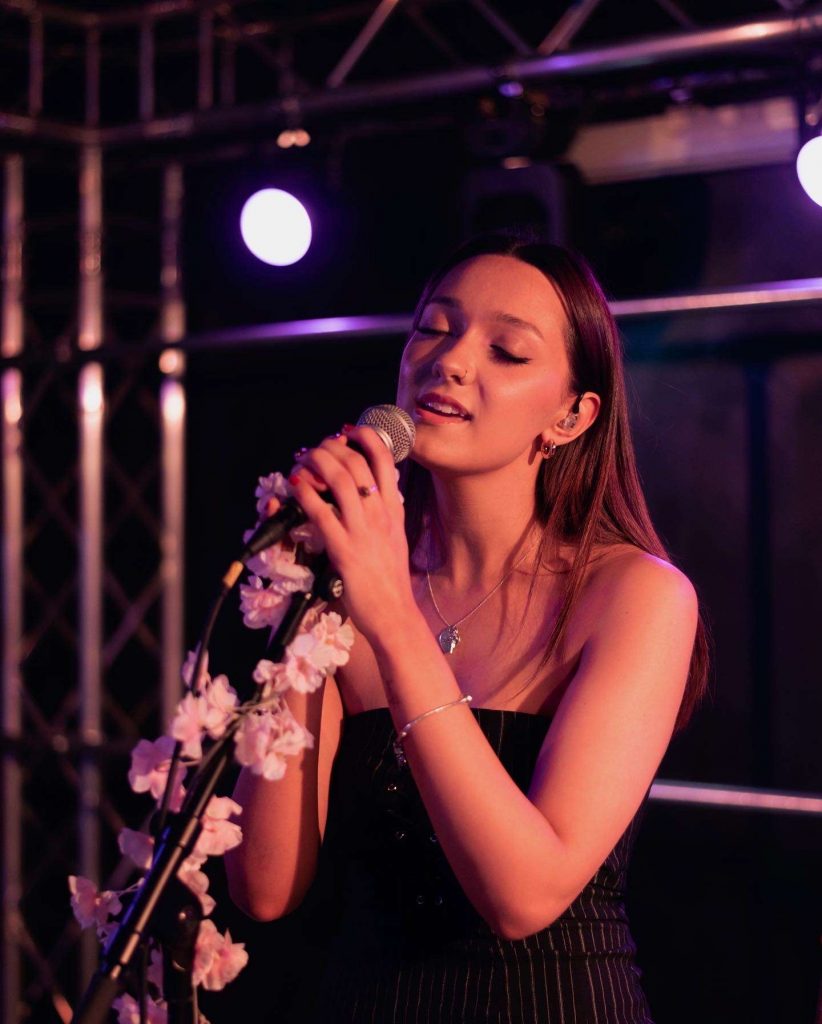 Next up was artist Meg Rasmussen, a solo artist accompanied by the members of Bath's own romantic folksy output Hushwing, and it was a pleasure to see them turn their hand to a pop adjacent offering. A pairing of Florence Welch's whimsical vibrato and Christina Aguilera's powerhouse command, Meg's voice fills the space with inescapable presence. The arrangement was spacious and respectful, and the harmonies were considered and airy, leaving space for Meg to riff, run, and put on a show.
Headline act Skye entered to a stage dripping in florals, and her presence instantly put the room at ease. Accompanied by prolific and dazzlingly talented keys player Charlotte Blunn, their set was larger than life, weaving heartfelt acoustic moments with drum tracks that unlocked the full pop potential of Skye's songwriting chops.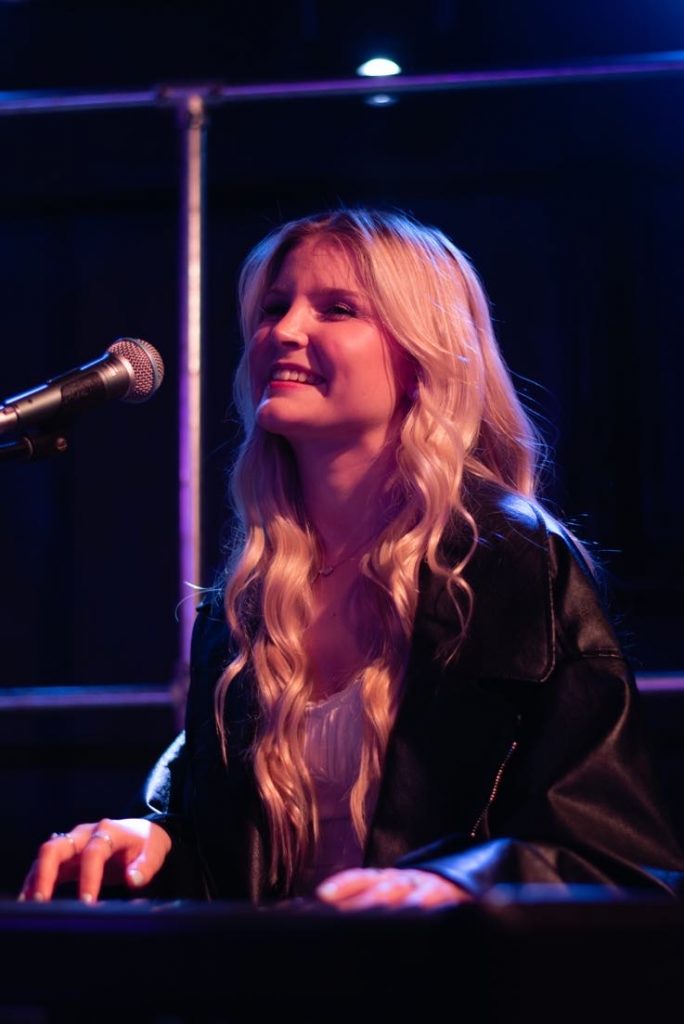 Drenched in bittersweet nostalgia and references to going back home, Skye's lyricism speaks to a yearning for stability that is just a little too relatable for anyone in the clutch of heartache. Laced with emotional lyricism and gorgeously catchy melancholic melody lines, the music is tinged with a pop sensibility that leaves you singing the choruses long after the gig is finished. Her vocals were deliciously soft and seeped with sentiment, the type of voice that is impossible not to enjoy. Hers' and Charlotte's voices melded in sumptuous style, moving together in satisfying harmony, with Charlotte's ability to place just what is needed a real homage to her talent.
Coupling her introspective pop with lighthearted stage talk, Skye drew in the audience and kept them with her the whole way, showcasing that you can own a stage with tender presence and heartfelt honesty. It was a beautiful evening that's emotional sincerity left me feeling contented, open-hearted and all round grateful to have witnessed such an angelic evening.
You can catch Skye's next gig at Burdells' Yard, Bath on 30th May. Follow her on Instagram here and wait in anticipation for her debut single with the rest of us!
Photography by Chris Illingworth.