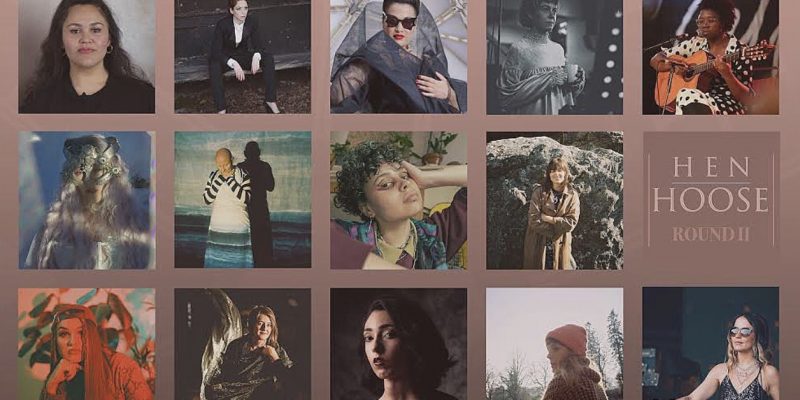 Hen Hoose look set to top their debut with a Round 2 line-up to die for
Scottish collective Hen Hoose have announced a big change to their line-up. Not content with giving us one of the best albums of 2021, one that garnered them a SAY shortlist place for best album; they now look to be entering 2023 with plans to give us something even more exciting. The collective of female/non-binary artists headed up by Tamara Schlesinger (aka MALKA) has now added even more of our favourite musicians including The Anchoress, Shears and Camera Obscura's Tracyanne Campbell.
Equaliser was one of our top three releases last year – our 9.5/10 review is here – and it brought together some of Scotland's most exciting musical talent. That they've managed to bring even more amazing musicians on board is one of the most exciting developments we've seen in the industry this year.
Talking about this new announcement, project leader, Tamara Schlesinger, says "Hen Hoose has been a huge success: we have built an incredibly supportive community of female and non binary artists and producers with a common goal of highlighting gender inequality in the music industry. We have also started to see a small shift in the landscape, with opportunities to programme female/non binary heavy line ups for events and festivals and more open discussions with various organisations who are interested in partnering with us. The opportunity to expand the collective, to broaden the genres and the talent pool and to open up the chance to collaborate across the UK has been really exciting. We have also run mixing courses with Chem 19 which has encouraged the producers to mix their future tracks. We are excited to see where this new round takes us".
The full Hen Hoose Round 2 Collective is made up of…
Jill O'Sullivan
Lucy Parnell
Earlier this year we interviewed Tamara Schlesinger where she spoke more about the collective and her own solo plans. You can also listen to Hen Hoose' debut album over on Spotify or, even better, go buy a physical copy over on Bandcamp. They're also active over on Instagram so go give them a follow.