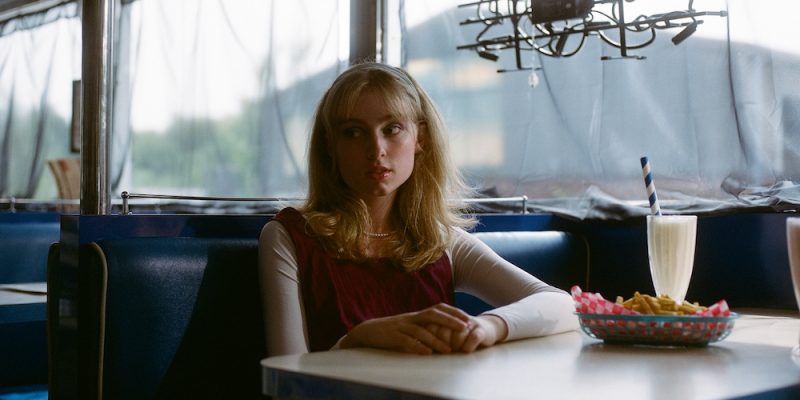 "My relationship with music over the years has been so complicated and intense" – Beth McKenzie Interview
We first spotted Beth McKenzie last year in one of our regular shout-out fests and were instantly drawn to her unique brand of edgy/delicate pop. Since then we've become huge fans of her music and she's continually surprising us with her releases. She kindly agreed to have a chat with us about her music, influences and what we can expect next from her…
Hi Beth, how are you today?
Hey! I'm great thanks, how are you?
Would you like to introduce yourself to the TuneFountain readers?
I'd love to! My name is Beth an I'm 20 years old. I'm from Manchester, a city that has my whole heart… I still live here, but I travel a lot and every time I'm away, I'm so excited to come home! I'm a singer-songwriter, which can be incredibly difficult at times, but it's twice as rewarding and worth every second of effort that goes into it… I love it! 
Your recent single "You Were The One" is a bit of a banger! What's the story behind it?
Thank you! It's great to hear you like it. This song was written about the breakdown of a relationship, where both parties are in the same friendship group. If anyone has been in this situation, they'll understand how difficult it is to navigate. The two ex-lovers (for lack of a better word haha) agree to keep the specifics private, so their friends don't have to pick sides – they don't want to alter the dynamics of their group. However, when one person ignores this agreement and proceeds to tell the story of the breakup inaccurately, the other decides to tell the story correctly. 'You Were the One' is from the perspective of the latter.
Do you have an earliest musical memory? Was there a record or act that made you think 'I want to do this!'
My relationship with music over the years has been so complicated and intense. I began playing music and training classically in the flute from about age 8! I had begged my parents to let me get a flute for so long because I thought it was the most elegant & beautiful musical instrument out there, so as soon as they said yes, I was obsessed! I trained pretty intensely up until the age of about 15. I fell ill in my mid teens and had to leave everything behind, including music, to focus on recovering. I actually found my way back to music as part of my healing process – I started writing songs and playing the piano with no intention of taking them outside my living room!
However, as time went on, I let close family and friends hear my music and their encouragement actually led me to believe that I could pursue this as a career! So to answer your question, I don't think there was a specific moment where I decided that this would be my job- it kind of just happened if I'm being completely honest! However, I think it was when I was recording my first demo with a producer (that my vocal coach introduced me to) that I decided to really take this seriously. This was almost two years ago now & I have never looked back. I honestly can't imagine doing anything else. 
How would you describe your music to newcomers?
Honest. But not the kind of in-your-face honesty. You really have to read in between the lines. Every single word I've written has been written for a reason. This is then part of a bigger reason, an overall truth.
I apologise for how cryptic that answer was… but I'm an absolute sucker for a hidden message and clever word play. My favourite subject in school was English – while everyone else was bored out of their mind analysing texts, I loved it. Best believe this fascination with language continues in my adult life, and will spill over into my lyrics!
Collaborations seem to be a huge thing right now, who would you most like to work with?
This is SUCH a difficult question. There are literally 100 artists I could list right now & writing for TV and film is a huge goal of mine so I could also list over 100 shows/productions that I'd love to work with.
But if I had to choose just one artist right now? I'd probably have to say Lozeak. She's super cool & she definitely integrates the same rock vibes I do into her music so I think we could write some epic, relatable alt rock-pop tracks together! I believe we're close in age too, which would be a whole new dynamic for me. I absolutely adore the people I'm working with at the moment, but I'm always the youngest by a long shot! So I think it would be fun to work with someone who's at the same point in their life as I am.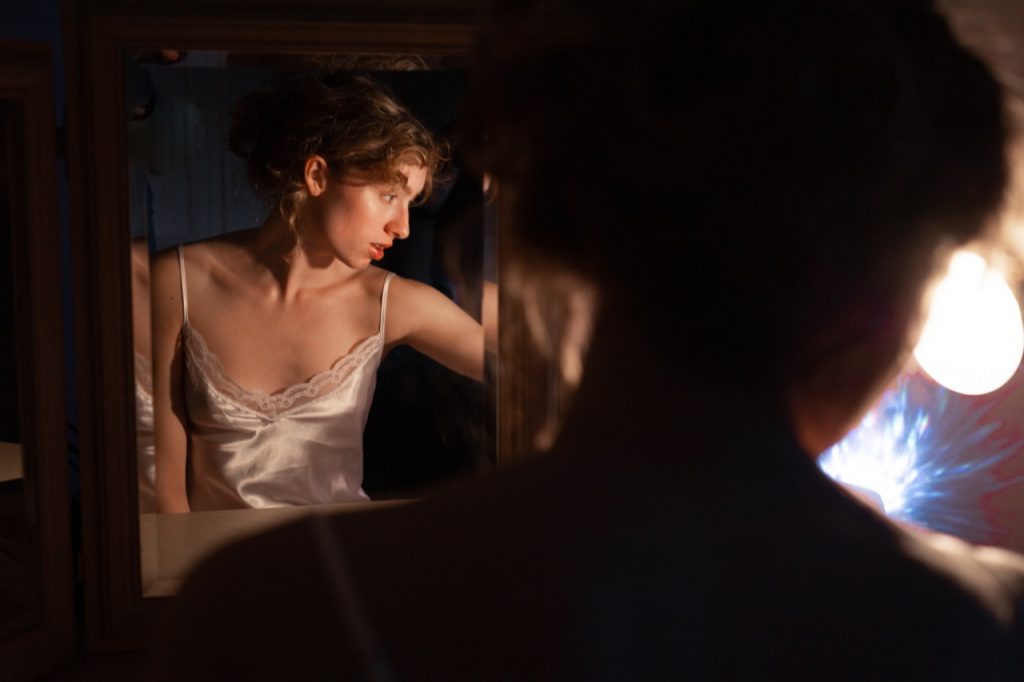 When was the last time you were starstruck?
It was towards the end of last year, I was at an event down in London and was sat about 10 feet from Ellie Simmonds. I never actually got to meet her, I kept chickening out when I went up to introduce myself! I'd watched her win her Olympic gold medals 10 years prior to this, in person at the 2012 games and ever since have just thought she's incredible. Then of course I watched her on Strictly last year which was amazing! I really regret not saying hi! Maybe next time, 3rd time lucky?
Is there any style of music you just don't get?
I'd like to be able to say that I find elements of beauty in each and every genre of music, but if I'm being honest, Death Metal really scares the shit out of me. I feel like I'm in Mordor or something. I have no doubt that others really love it and find expression through it and that's great, but it's really not for me!
What's the question we should have asked you today but haven't?
'Is there any part of your songwriting process that others may find strange?'
You can listen to Beth McKenzie's back catalogue over on Spotify and check out her website. You can also follow her over on Instagram and TikTok.